What are the Benefits of Installing Residential Aluminium Windows Mar 23, 2023 By &nbspFenesta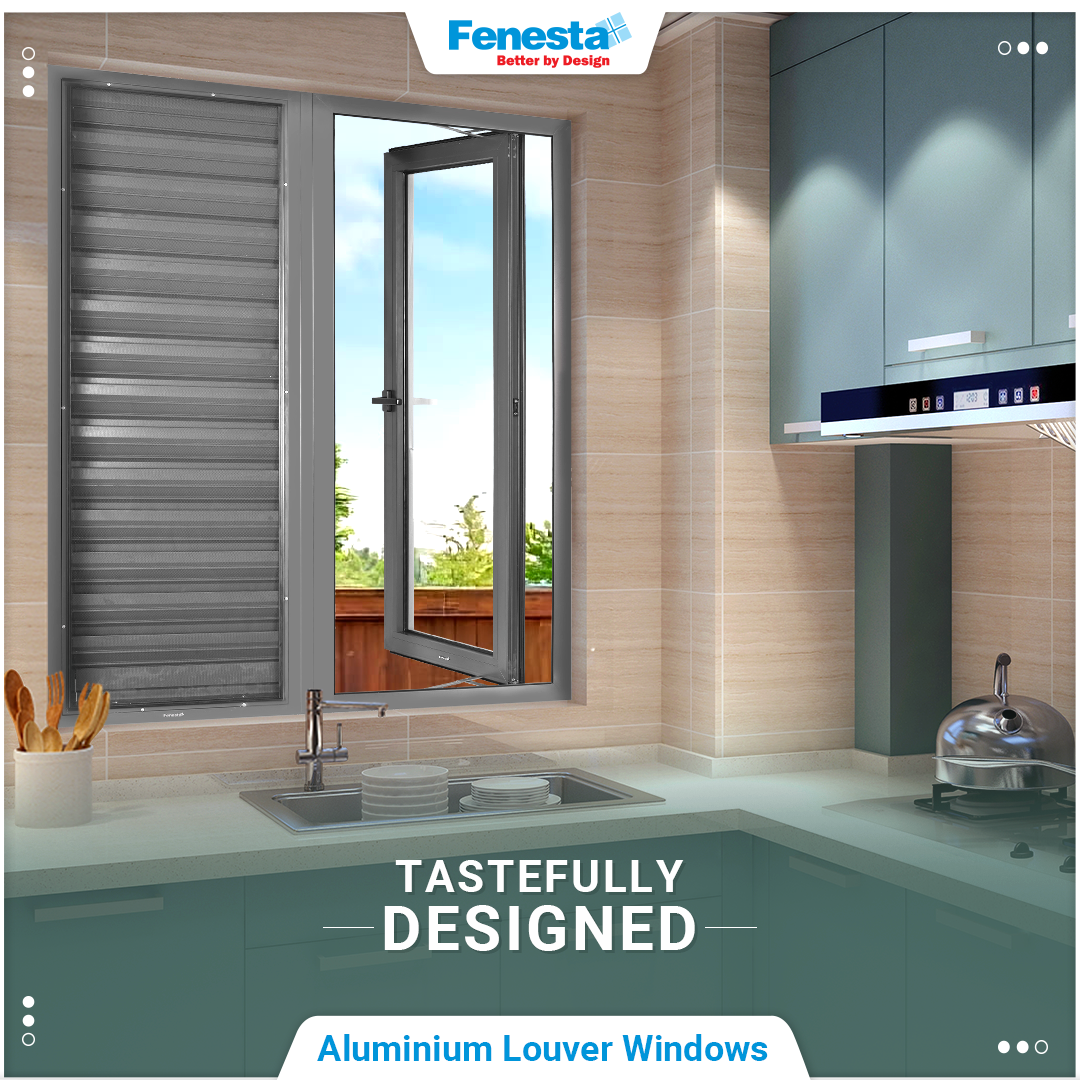 Windows are the eyes of your home. Through them, you can see the beautiful sun rising and setting, children playing outside, and the hustle-bustle of your neighborhood. Moreover, they also protect you from the dangers of the outside world, be it unwanted noise or pollutants. So, that's why it is of utmost importance that you choose modern windows, with designs and frames that enhance the charm of your house while keeping you safe and secure.
There are different materials that windows are made of these days. Of the many materials used, Aluminium windows are among the best choices today, thanks to the many benefits they have to offer. There are also different types of Aluminium windows available, like siding, tilt and turn, casement, etc., and come in a range of designs to suit any home style. If you too are looking for new windows or replacement windows, here are some benefits of Aluminium windows that you can keep in mind to make an informed decision:
Thermal Efficiency
Aluminium windows provide homes and residential complexes with superior thermal insulation that conforms with modern building standards. Compared to conventional fenestration materials, Aluminium has greater thermal performance efficiency.
The best Aluminium windows with effective glass options also help increase your home's energy efficiency. For instance, as they prevent heat from transferring in both directions, they help ensure that the indoors remain cool during the summers and warm during the winters, which reduces the load on the air conditioning system, in turn helping reduce utility bills as well.
Design Versatility
Modern Aluminium windows are extremely adaptable as they can be used for apertures of various forms and sizes. For instance, you can add a little window to the bathroom or a long wall of windows to the living room. Due to the lightweight nature of Aluminium, the windows are suitable for large openings as well.
Plus, you have complete freedom in choosing from a range of designs, handles, finishes, etc. to ensure that your windows blend seamlessly with your existing design and architecture.
Additionally, a variety of colors are also available for you to choose from.
Low Maintenance Requirements
Aluminium windows don't corrode or fade. As a result, maintaining them is quick, simple, and very affordable. Cleaning them two or three times a year is more than enough. All you need for this assignment is a mild soap and water solution and a soft cloth to give the windows a quick wipe down to keep them looking great for a very long time.
Recyclable
Aluminium is a 100% recyclable metal, which makes modern Aluminium window designs for homes an extremely sustainable choice and also helps in reducing your carbon footprint. In this regard, Aluminium windows are an environmentally friendly and green product.
You can undoubtedly count on Aluminium windows for a modern design of your home and with other benefits like a sophisticated design, ease of use, robustness, and contemporary style that come along, there's no reason to not choose Aluminium windows for your home.
Disclaimer: This post and image is exclusively for Fenesta

Sahil Ahuja
09 Jan 2019

Good product and awesome team.

Anil Singhal
09 Jan 2019

Happy with the quality and service Team

Subha Singh
09 Jan 2019

I like the service offered by fenesta. Its one of the best upvc window making company. Thanks to fenesta raipur and Mr.prakash

Nimesh Kher 
09 Jan 2019

It's great I have recently renovated my room with fenesta windows really mind blowing.

Rakesh Baweja
09 Jan 2019

Happy with the team and services