The Advantages Of Double Glazed Windows Mar 10, 2016 By &nbspFenesta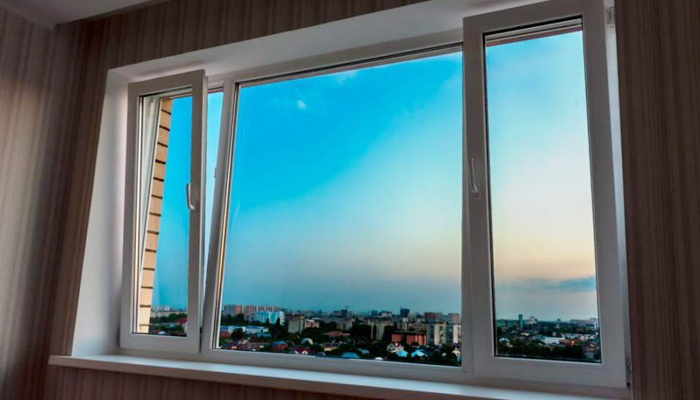 When it comes to windows, double glazed windows are gaining popularity with each passing day. Any door and window manufacturer, selling FRP doors and double-glazed windows will validate this fact. There are a number of reasons that contribute to the growing demand for double glazed windows. The advantages that these windows offer are comprehensive and tilt the balance in their favor considerably. Here are a few of them:
These windows are hundred percent waterproof and weather resistant and this is a major plus point. For people living close to the sea or in locations with severe wet weather conditions this feature works really well.

Double glazed windows also offer excellent insulation. This makes them a cost effective option as they keep the house cooler in summer and warmer in winter.

These windows also offer good sound insulation. Because they have the ability to keep noise out, they are a great option for big city homes that are exposed to consistent high levels of noise.

These windows also offer higher security, as they are much tougher to break into. A household that has solid FRP doors and double glazed windows is much better protected from any unwanted elements.

These windows also help in reduction of condensation. Since there are two panes and the heat is reflected back into the room, the inner pane tends to be warmer and this leads to a drier environment.

More than anything, these windows help in saving energy. They allow more natural light into the house and provide better insulation, both of which together contribute towards lesser power consumption.
When it comes to cost, double glazed windows obviously cost more than single glazed uPVC windows but the benefits on offer make them a high return investment. This in itself is a good enough reason to get them for your home. Want a more energy efficient home? Go in for double glazed windows today and start on your savings right away!

Sahil Ahuja
09 Jan 2019

Good product and awesome team.

Anil Singhal
09 Jan 2019

Happy with the quality and service Team

Subha Singh
09 Jan 2019

I like the service offered by fenesta. Its one of the best upvc window making company. Thanks to fenesta raipur and Mr.prakash

Nimesh Kher 
09 Jan 2019

It's great I have recently renovated my room with fenesta windows really mind blowing.

Rakesh Baweja
09 Jan 2019

Happy with the team and services