How to Clean Aluminium Windows and Doors Mar 29, 2023 By &nbspFenesta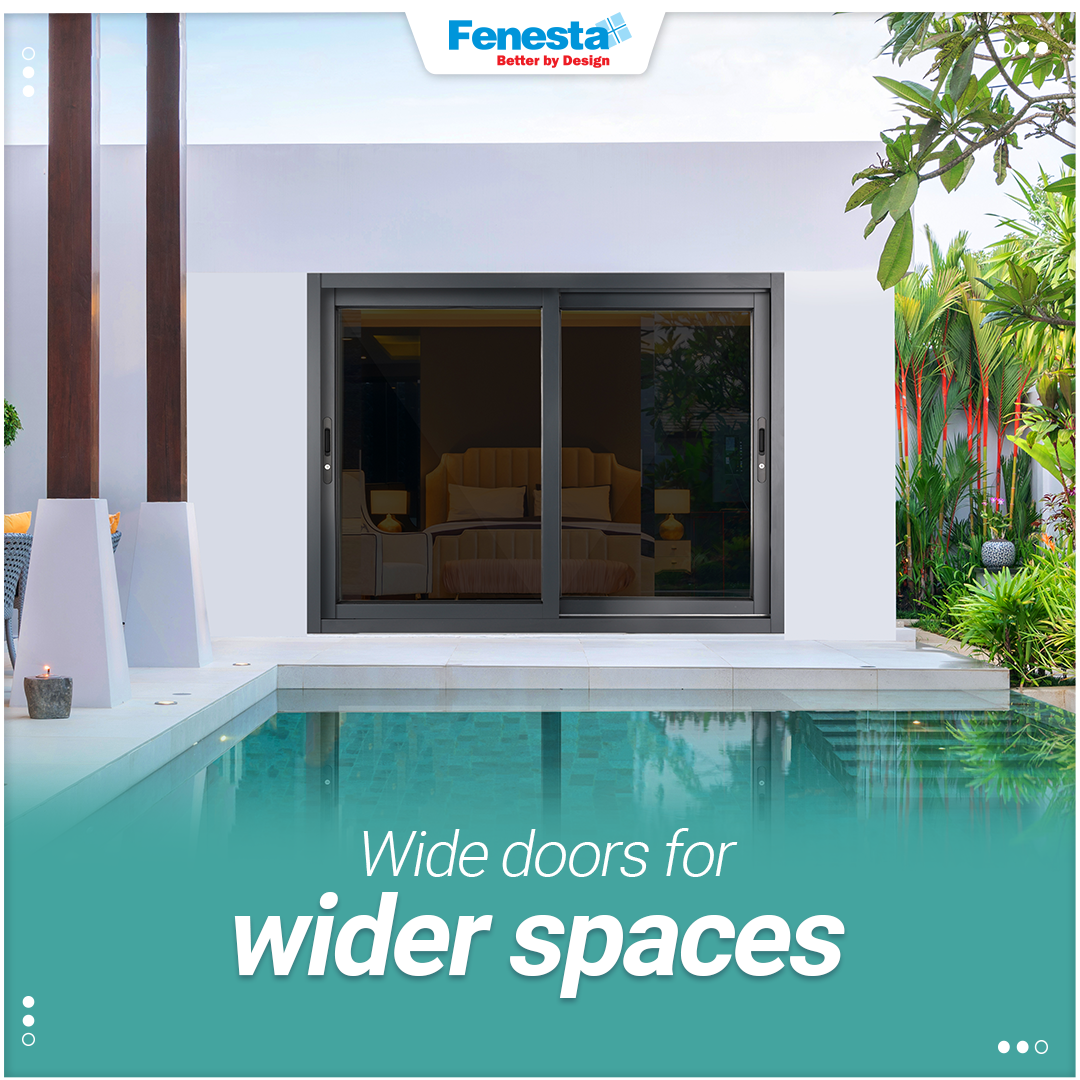 Windows and doors are an important part of any space, whether it is a home or an office. And today, aluminium is without doubt one of the most popular framing materials for doors and windows, thanks to the many advantages it has to offer.
Aluminium windows and doors are available in different styles that you can choose from, and it is quite easy to find a design that adds a level of sophistication to your home or office while complementing the existing architectural setup. One of the best advantages of installing aluminium windows and doors is that they are very easy to clean. A quick wipe once in a while is enough to keep them looking as good as new for years to come.
Over time, aluminium-framed windows and doors will accumulate dirt, dust, and other debris. Here are a few tips that you can keep in mind when you clean your windows and doors:
Cleaning the Glass
To clean an aluminium casement window, fixed, or sliding window or aluminium casement, swing, or other types of doors, all you need is a mild spot-cleaning solution. You can buy a spot cleaner from the market, or you can use a DIY glass-cleaning solution, with one cup of water and equal parts of sanitizer and a tablespoon of vinegar. Simply spray the cleaning solution onto the glass surface and wipe it off using a lint-free cloth. This will get rid of any smudges or streaks while leaving the glass sparkling clean.
Cleaning the Sliding Rails
If you are cleaning a sliding aluminium window or door, a slide and fold door or a lift and slide door, you should not forget about the sliding tracks. This is where a majority of the dirt and debris tend to accumulate. If not cleaned for long periods, the accumulated dirt can also hamper the movement of the slider. You can use a vacuum cleaner or a small brush to get rid of all the grime that accumulates in the rails. Once you are done, give the track a good wipe as well.
Use a Mild Soap Solution for Your Aluminium Bathroom Doors
Using aluminium windows and doors for bathrooms is quite popular as not only are they durable but they are resistant to corrosion as well. With the moisture that this type of installation brings to your doors, you may want to wipe the doors down with a lint-free cloth regularly. It is also a good idea to give it a deeper cleaning once in a while. You can use a mild soap solution for your aluminium bathroom windows and doors to get rid of any stains. All you need to do is spray the solution onto the door, let it sit for about 30 minutes, and then wipe it down using a sponge or microfiber cloth. You can use the same mild soap solution to clean aluminium windows and doors in other parts of the house too.
Like all other things in the house, your doors and windows also need regular cleaning in order to function properly and retain their look. With these simple tips in mind, keeping your aluminium windows and doors clean shouldn't be a task anymore!
Disclaimer: This post and image is exclusively for Fenesta.

Sahil Ahuja
09 Jan 2019

Good product and awesome team.

Anil Singhal
09 Jan 2019

Happy with the quality and service Team

Subha Singh
09 Jan 2019

I like the service offered by fenesta. Its one of the best upvc window making company. Thanks to fenesta raipur and Mr.prakash

Nimesh Kher 
09 Jan 2019

It's great I have recently renovated my room with fenesta windows really mind blowing.

Rakesh Baweja
09 Jan 2019

Happy with the team and services