Adding Some Glamour to Your Bathroom Design Nov 09, 2015 By &nbspFenesta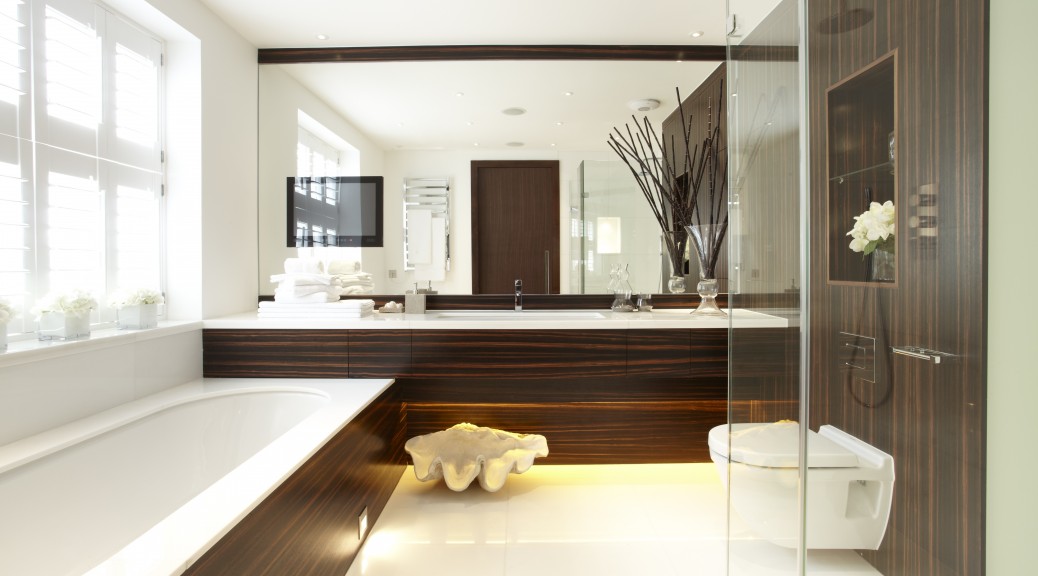 Who says you need glamourous fittings to make your bathroom look good? An immensely personal space, the bathroom can be made to look good, and even cheerful with a few simple tricks:
1. Accessories
Accessories are fairy godmother to your bathroom. Pick a colour theme and then begin. For instance if you have neutral beige tiles and white sanitary fittings, you might want to spruce up your space with some red face towels, soap dispensers, floor mats, votives and vases. These are perfect for adding the little dash of colour that you need. If red isn`t your colour, then pick from turquoise, orange or fuchsia. Shower curtains can also be interesting accents.
Remember contrasts always look good and you need to balance colours in the bathroom. So if your tiles are dark gray for example, then choose lighter or deeper colours for accessories such as white or deep maroon.
Don`t hesitate to bring conventional 'living room' elements into your bathroom. These include flowers, pot pourri, art and other artefacts.
2. Shower Cubicles
Shower cubicles are a great way to add glamour to your bathroom. Pick one that meets your budget. If budget is no constraint, get a fancy shower cubicle with Jacuzzi jets, music and the works. For a more moderate budget, a simple glass cubicle will do the trick. If your purse wont permit this either, then simply use shower curtains to demarcate the shower area and keep the bathroom dry.
3. Lots of Ventilation
You need lots of good ventilation in a bathroom - that's a no-brainer. So picking the right sort of window is very important. Look for a window that opens outward, as these are small and provide the maximum ventilation. Save your bathroom from dust, moisture and termites by choosing UPVC windows over wood. These look good and are easier to maintain too.

Sahil Ahuja
09 Jan 2019

Good product and awesome team.

Anil Singhal
09 Jan 2019

Happy with the quality and service Team

Subha Singh
09 Jan 2019

I like the service offered by fenesta. Its one of the best upvc window making company. Thanks to fenesta raipur and Mr.prakash

Nimesh Kher 
09 Jan 2019

It's great I have recently renovated my room with fenesta windows really mind blowing.

Rakesh Baweja
09 Jan 2019

Happy with the team and services