Design ideas: uPVC French doors and more for a rustic setting Nov 09, 2015 By &nbspFenesta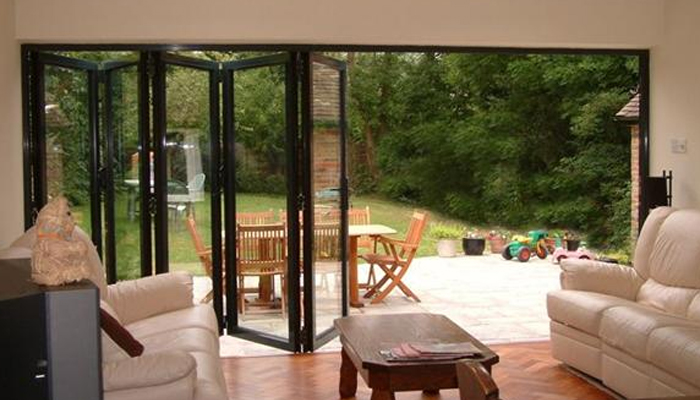 If you want to add a country-side look to your living room you can do so with UPVC French windows. Country doesn`t have to equate to a lack of style; you can create a rustic living room that is finished with rich shades of gold and deep blues that exude classic elegance which mirrors a European style. Eclectic styles that are mixed and matched can be incorporated to create the country look by bringing in aspects of Nature and homespun fabrics with antique pieces. You can have a great time browsing through flea markets and putting together classic collections to bring the English countryside right into your living room. Decorate your walls with a soft yellow tone or with stucco, distressed or patina as faux finishes or Nature-inspired wallpaper with a floral design. A rustic living room can be enhanced with cozy and comfortable furniture and side tables whose edges are gilded, with trimmings for table cloths with fringes or cushions covered with lace. As a perfect complement for a UPVC French door, it`s best to texture a rustic living room with exposed wooden beams and brick floors to give an aged look. Illuminate your country living room with wrought-iron chandeliers that would throw off soft lights and enhance the rustic ambience with attractive and colorful upholstery with throw pillows.

Sahil Ahuja
09 Jan 2019

Good product and awesome team.

Anil Singhal
09 Jan 2019

Happy with the quality and service Team

Subha Singh
09 Jan 2019

I like the service offered by fenesta. Its one of the best upvc window making company. Thanks to fenesta raipur and Mr.prakash

Nimesh Kher 
09 Jan 2019

It's great I have recently renovated my room with fenesta windows really mind blowing.

Rakesh Baweja
09 Jan 2019

Happy with the team and services