5 Exciting Ways to Revamp Your Living Room May 07, 2018 By &nbspFenesta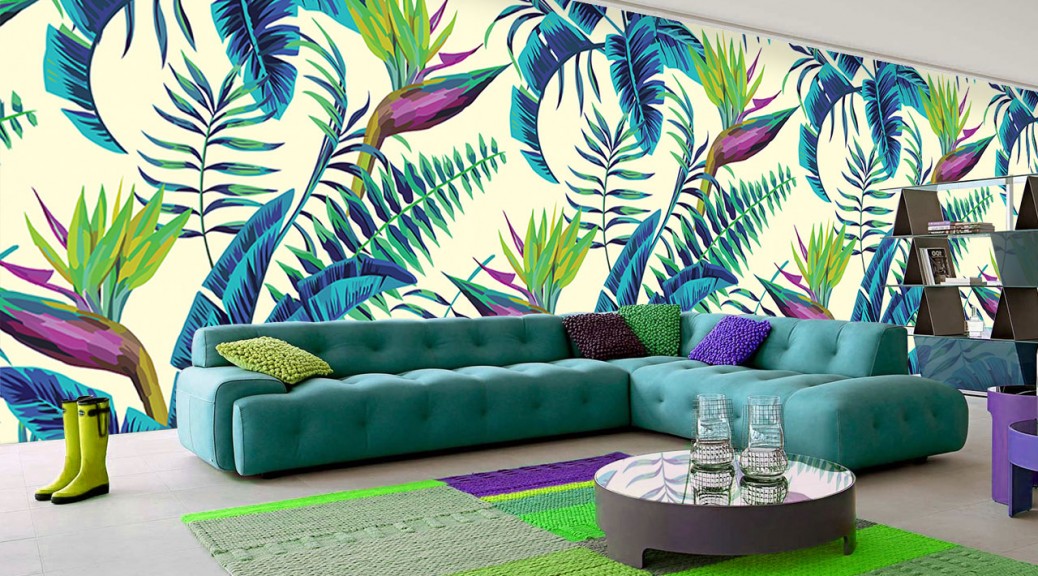 Revamping your living room doesn't have to be an expensive proposition. Know more about the clever hacks to revamp the stale look of your living room over a weekend.
Ideally all of us wish for a full makeover for our living room with new flooring, furnishings, wall color, wall paintings and accessories. Here are few exciting ways to give a fresh look to your living room.
Living room is the center of attraction and the reflection of your home. It's important to keep it comfortable, relaxed and trendy, all at the same time. It's always thrilling to take everyone by surprise with small clever arrangements that can be done in the living room without spending much.
1. Shuffle the Furniture
How hard could that be? This is an impactful change with minimal effort. Rearrange or shuffle up the furniture in the living room, creating more space in the area. It will bring fresh change in the room and break the monotony.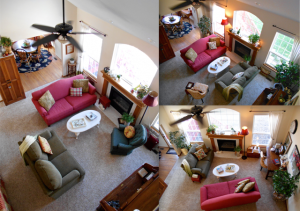 After shuffling the furniture in living room - Various styles Image Credit: Just18summers.com
2. Mix it Well
Mix and match the patterns and textures in the living room to add color, sophistication and warmth to the space. Cushions can enhance the look of your existing sofa. Choose the color palette for cushions either in contrast or in combination with your sofa shade. However don't use the same hue as the sofa, instead match it with your curtains or sheers to enhance it. Contrasts are in fashion. For e.g. if the sofa is grey in color use a mustard, hot pink, fuchsia, aqua, navy blue, red etc. .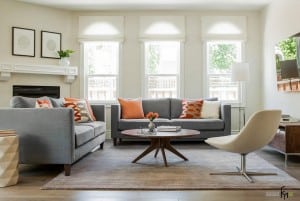 Grey sofa shade seamlessly blended with a contrast orange Image Credit: pubrnrheart.com
Using different patterns, shapes and textures of cushions will intensify the look in your space. The latest trend for patterns is floral and tropical, and using a texture which brings softness to the living space with ever green textures like Silk, Cotton, Fur etc. Add floor pillows if space allows.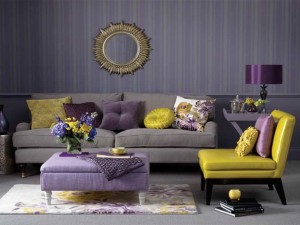 Give intensity with various shapes, textures and patterns Image credit: bateaudenuit.com
3. Hang a Mirror
Mirrors are the best accessory that you can amplify your space with. They lend detail, décor, and function to your home leaving it seasoned and fashionable.
While you choose to put a mirror, it's vital to learn about the position of the mirror and its ramification. a) Hang the mirror on the wall opposite to window – It will brighten up the living area. The light from the window will reflect off the mirror, making the room bigger and brighter. b) Mirror on big wall – If your living room is small, then place the mirror on the largest wall in the area, it will make the room appear bigger.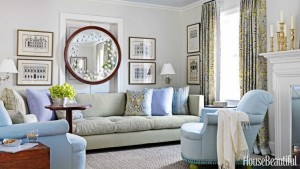 Mirror on the big wall Image credit: House Beautiful
c) Mirror Cluster – Using many mirrors in smart shapes and sizes in an organized fashion will create a feeling of openness in the living area and also contribute to depth in space.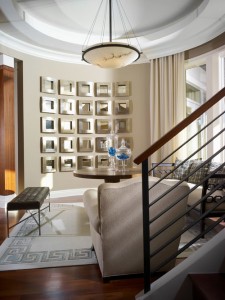 Mirror cluster is trendy Image Credit: Houzz.com
4. Play with the Walls
There is no denying that a dash of paint or color to the wall will dramatically revamp the room. Matt finish paint and wallpapers both are good options. You can choose a color theme based on neutral palette or a bright color. In fact you don't need to hire an expert to do so, bring out your creative juices and design your own wall. Here are few ideas:
a) Stencil a design you like and cut it out on a cardboard. Paint it with decided color scheme to give a warm and glorified look to your living space as shown below.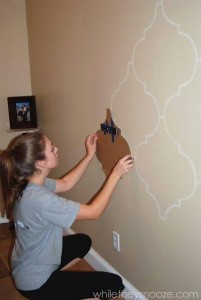 Stencil in your design and paint Image credit: Whiteneysnooze.com
b) Add a texture to your wall in various styles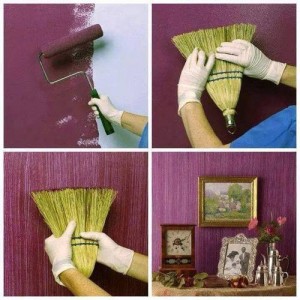 Wall texture ideas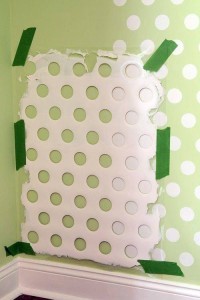 Polka Dots
Image Credit: architectureartdesigns.com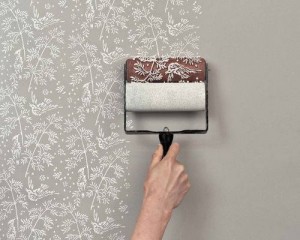 Use roller pin to create designs Image Credit: architectureartdesigns.com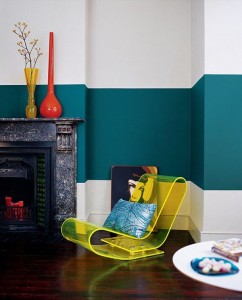 Highlight both the colors Image Credit: homedit.com
5 . Accessories it Well with Contrast
Highlight your living room with patterned or textured sheers. They are timeless and have an ability to blend with both traditional and modern looks. Concoction with cushions, rugs and the walls will give the right thrust to the living room. Accent chairs, canvas paintings and wall art are also good options to add. Paint the pots of indoor plants to brighten up the space.
These tricks are a great option to make your boring living room exciting and trendy.
Share your thoughts and ideas with us on how you create an electrifying space at your home or office.

Sahil Ahuja
09 Jan 2019

Good product and awesome team.

Anil Singhal
09 Jan 2019

Happy with the quality and service Team

Subha Singh
09 Jan 2019

I like the service offered by fenesta. Its one of the best upvc window making company. Thanks to fenesta raipur and Mr.prakash

Nimesh Kher 
09 Jan 2019

It's great I have recently renovated my room with fenesta windows really mind blowing.

Rakesh Baweja
09 Jan 2019

Happy with the team and services