The Best Countertops For High Activity Kitchens Oct 08, 2015 By &nbspFenesta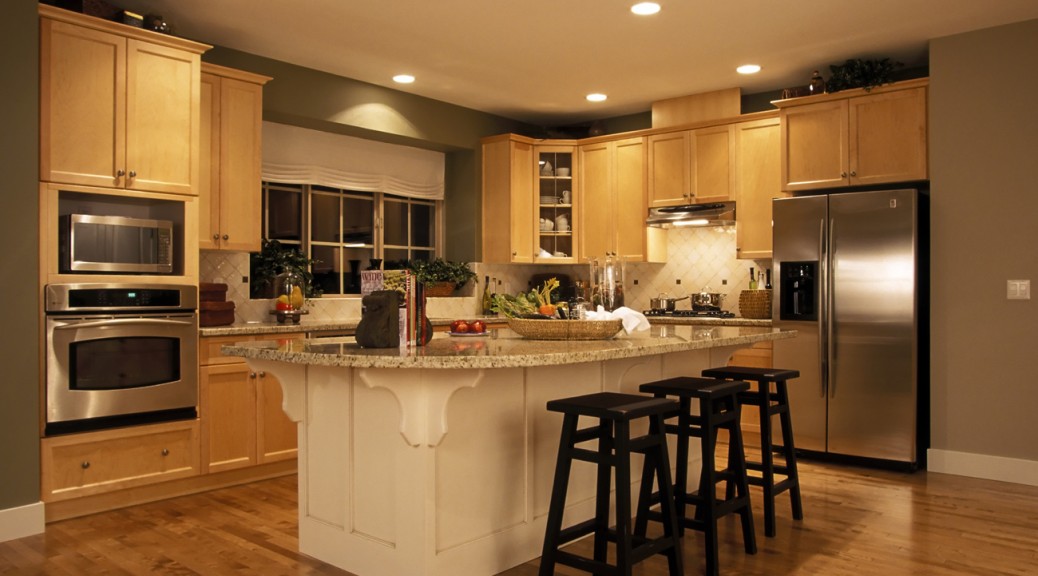 The counter tops in a kitchen get the most wear and tear. That's the one space which sees most of the action and definitely needs to be made of sturdy material that can withstand the pressure. Over the years kitchen interior design has evolved in a way that bearing this in mind, a number of options for counter-top materials have sprung up and choosing the right one will mostly depend on your specific usage and of course your overall kitchen interior but here are a few options that you can look at in order to make an informed decision. Granite counters: Granite counter tops, one of the most popular ones used in kitchen interior design, offer multiple advantages- they hold up to heat well, come in a vast range of colors, are extremely sturdy and will last a long time plus are low maintenance. On the con side they are a little more expensive as compared to other materials and also can get cracked if stressed or installed incorrectly. Stainless Steel Counters: These are great and also will go with your kitchen interior if your overall look is modern contemporary. They are heat resistant so that is definitely a plus and have a long lasting quality. The other good thing is that since they are custom cut you can have a kitchen top without any seams. Disadvantages include the facts that they might dent and that you can't cut on them directly as the knife blade leaves scratch marks. Marble Counters: Marble, being what it is, is an extremely high-end material to have for counter tops and imparts a luxurious look. For a high usage kitchen, though, it offers advantages like being heat resistant and water resistant besides being very durable if maintained properly. On the con side- is expensive, porous and stains easy. Other than these there are other options like concrete, ceramic tiles, wood or laminates that can be used. Each of these however comes with its own set of pros and cons. Looking for a good, durable kitchen top? Get out there and look for one today!

Sahil Ahuja
09 Jan 2019

Good product and awesome team.

Anil Singhal
09 Jan 2019

Happy with the quality and service Team

Subha Singh
09 Jan 2019

I like the service offered by fenesta. Its one of the best upvc window making company. Thanks to fenesta raipur and Mr.prakash

Nimesh Kher 
09 Jan 2019

It's great I have recently renovated my room with fenesta windows really mind blowing.

Rakesh Baweja
09 Jan 2019

Happy with the team and services