How To: Adding Character To Your Kitchen Nov 09, 2015 By &nbspFenesta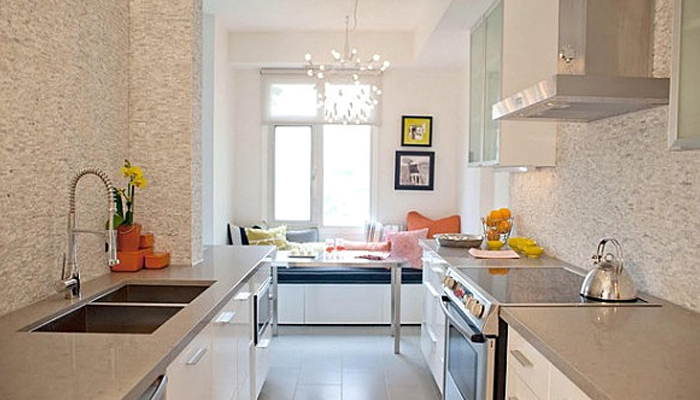 A kitchen, apart from being one of the most essential rooms in a house, is also a much-loved area. Kitchens are usually associated with warmth and bonding and that has everything to do with the space they represent and the fact that food symbolizes all of that too. In recent years, kitchen interior design has moved more towards a contemporary look, with more and more kitchens being designed keeping the modern household in mind. The use of stainless steel and minimalistic cabinet design has increased and this is a trend that has spread across the board. While this is a great development, by all means, and what you want your kitchen to look like is completely your own prerogative, it would not be incorrect to say that a kitchen with character attracts attention from one and all. So, while your decor might be contemporary, here are a few tips on how to add character to your kitchen: One of the best ways to go about the process is via accessories. Accessories such as dishware and knick-knacks that reflect your personal taste and style are an excellent option. Keeping the basic color palette of the kitchen in mind, add pieces that can be termed as conversation pieces and will be the focal point when someone enters your kitchen. A great way to add character to a kitchen is to play with the walls or flush doors. You could paint them with a particular pattern that stands out, add wallpaper or hang favorite pieces of art, family photos and kids' drawings. Lighting too can play a big role. The way you light your kitchen can transform the whole atmosphere of the room. A great option is to add vintage lighting fixtures to match with a modern look. This mish-mash will surely attract attention and also add the required depth to your kitchen space. Playing with options and research can throw up a lot of new ideas. A kitchen that is a perfect blend of functionality and design with a little bit of character thrown in is a space that is desired by one and all. Renovating your kitchen? Add character by following the tips above and create a space that will be the center of attention.

Sahil Ahuja
09 Jan 2019

Good product and awesome team.

Anil Singhal
09 Jan 2019

Happy with the quality and service Team

Subha Singh
09 Jan 2019

I like the service offered by fenesta. Its one of the best upvc window making company. Thanks to fenesta raipur and Mr.prakash

Nimesh Kher 
09 Jan 2019

It's great I have recently renovated my room with fenesta windows really mind blowing.

Rakesh Baweja
09 Jan 2019

Happy with the team and services