Summer And Mosquitoes Need Window Grill Apr 03, 2015 By &nbspFenesta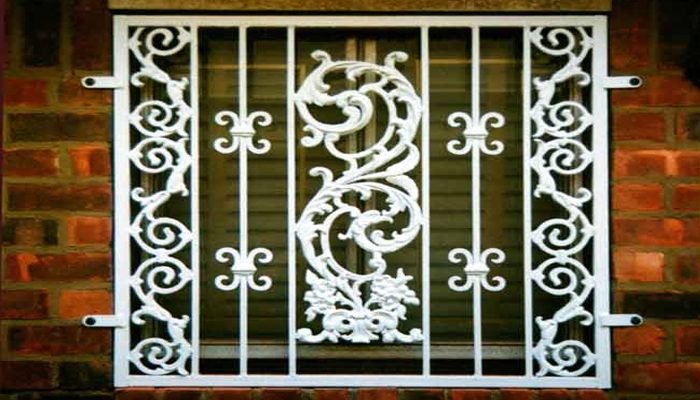 The importance of window grills and window locks can never be undermined especially in the summer season. As the weather gets muggy and mosquitoes circle the environment relentlessly looking for the smallest possible access to enter a house, window grills are a blessing to have.
In recent years the window grill design market has evolved to incorporate some creativity so that while on the one hand the grill is functional, it also adds beauty to a room. Companies and designers alike have woken up to the fact that a grill does not have to stick out like a sore thumb in a room.
As a result window grill design now incorporates a range to creative patterns that one can choose from. Here are some possible options:
A delicate design like this will add artistic value to your window grill. Moving away from the boring mish mash of straight lines, this pattern breathes new life into the window.
This pretty design option goes one step further by adding a little bit of color. Adding window locks to an already sturdy grill like this will also help raise the level of security for the house.
A grill like this one is another option. Slightly oversized and protruding away from the window there is the added functionality of maybe adding a few plants here and there for breaking the monotony.
While there is an almost limitless range of designs and options, what one chooses will depend upon personal taste and budget.
Take inspiration from these designs above and go shopping for a great window grill today!

Sahil Ahuja
09 Jan 2019

Good product and awesome team.

Anil Singhal
09 Jan 2019

Happy with the quality and service Team

Subha Singh
09 Jan 2019

I like the service offered by fenesta. Its one of the best upvc window making company. Thanks to fenesta raipur and Mr.prakash

Nimesh Kher 
09 Jan 2019

It's great I have recently renovated my room with fenesta windows really mind blowing.

Rakesh Baweja
09 Jan 2019

Happy with the team and services