Before And After: 4 Best Kitchen Makeovers Feb 10, 2016 By &nbspFenesta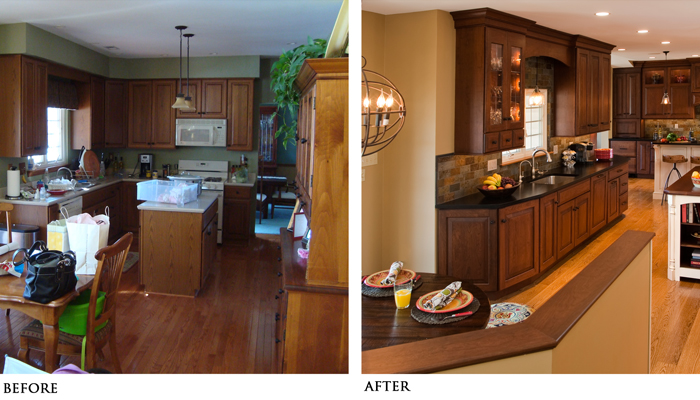 Getting a kitchen makeover is the stuff that interior design dreams are made of. The kitchen is one of the most important rooms in a home and a beautiful kitchen is something that almost each one of us desires. There are a number of designs and styles for kitchens in the market today. The interior designs market has changed over the years with styles like UPVC French doors and windows becoming popular due to the features they offer. In fact when it comes to doors in India, these UPVC options are fast gaining popularity. When it comes to kitchen makeovers however, here are some great ones, just form inspiration and idea point of view: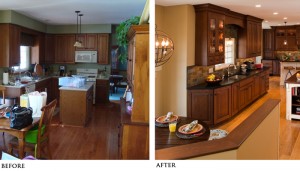 This before and after picture shows how a relatively smaller kitchen can be made to look bigger by making use of lighter shades. The after kitchen looks beautiful, airy and much more open.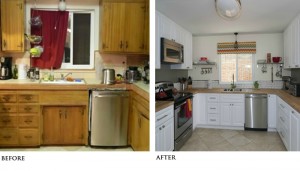 Additions like UPVC French doors that can make a kitchen look stunning. Like in the picture above even just good use of lighting, change of cabinetry and adding some modern appliances can do the trick.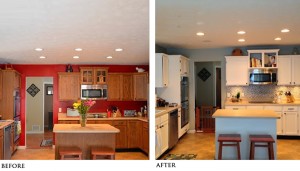 Another stunning makeover here, the picture says it all. When it comes to doors in India, for the kitchen or anywhere else in the house there are options available that go with any kind of kitchen theme. And finally check out this absolutely stunning kitchen makeover in the picture above. The drab and dull kitchen has been transformed into a beautiful space that is inspiring. If one has a patio connecting to the kitchen then a great transition can be created by installing UPVC French doors and connecting the interior to the exterior. These kitchen makeovers serve as great inspiration to start your very own kitchen renovations. Choose what you want as everything from doors to windows, to cabinets are available in a wide range. So, get there and start your kitchen project today!

Sahil Ahuja
09 Jan 2019

Good product and awesome team.

Anil Singhal
09 Jan 2019

Happy with the quality and service Team

Subha Singh
09 Jan 2019

I like the service offered by fenesta. Its one of the best upvc window making company. Thanks to fenesta raipur and Mr.prakash

Nimesh Kher 
09 Jan 2019

It's great I have recently renovated my room with fenesta windows really mind blowing.

Rakesh Baweja
09 Jan 2019

Happy with the team and services