Optimizing Your Windows: The Significance Of Cross Ventilation Aug 29, 2016 By &nbspFenesta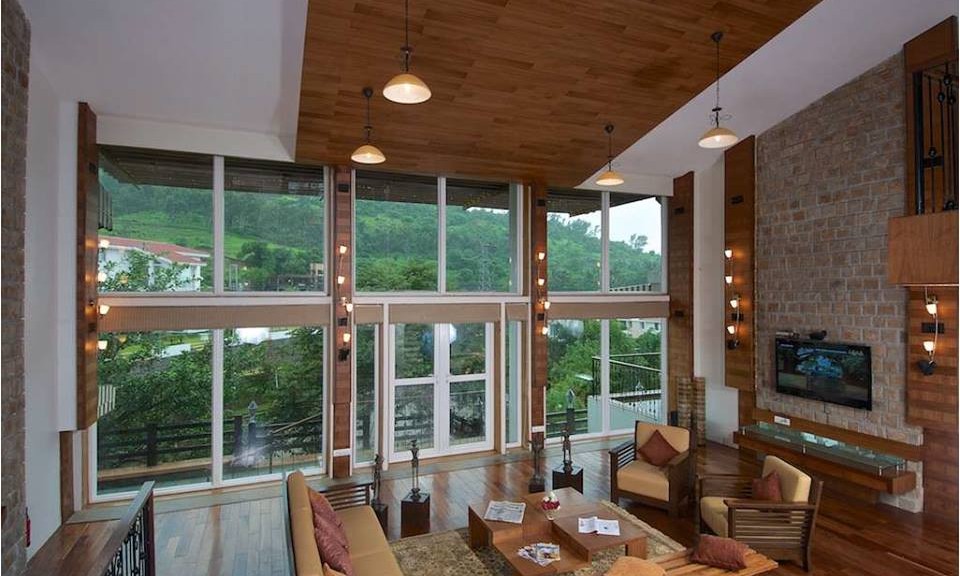 Even though we have become more energy conscious in the past few years, our energy consumption is on a steady rise because of our high dependency on fossil fuels for household activities. Air conditioning is one such use that increases our energy consumption along with high emissions. However, this consumption could be reduced if emphasis is laid on natural ventilation. Windows that facilitate cross ventilation are an economical, eco-friendly and reliable substitute for air conditioners.
Cross Ventilation and Its Benefits
Cross ventilation is a type of ventilation that occurs due to pressure difference between the two opposite sides of a building. Air enters the building from the high pressure or windward side and leaves the building from the low pressure or leeward side.
Cross ventilation is helpful in maintaining a moderate internal temperature. It also restricts the accumulation of stale air and odors inside the building, thereby maintaining a comfortable ambience for the occupants of the building.
The best part about cross ventilation is that it is free and saves thousands of rupees that would be otherwise spent on air conditioning bills!
Getting Started
Now you know how crucial cross ventilation for a building is, you should look for different ways to incorporate it into your building. The best way is to use optimal windows and utilize them to get the most out of cross ventilation. Proper homework is required before selecting a window when you have plenty of options to choose.
Choosing the Best Window
The best way to choose a window is to look into the architecture and interior of your building along with your personal preferences. Here are some of the frequently used windows:
A) Glass to Glass Windows: You can opt for these windows if you love large panoramic views with maximum sunlight. The glass panes in these windows meet at a 90° angle and are neatly joined without any mullions. B) Casement Windows: One of the oldest window styles, but still hugely popular. It offers an unobstructed view of outside, allows full ventilation from top to bottom of the window opening and are extremely energy efficient C) Tilt and Turn Windows: These are versatile windows, which can tilt open at an angle from the top and hinges at the bottom, or swing inwards with hinges on the sides. These are suitable for small spaces, bedrooms and washrooms, and a perfect choice when you are looking for draft free ventilation. D) Sliding Windows: These are one of the most frequently used windows for contemporary styled homes. Ideal for large spans, they optimize space usage as its sashes, fitted with rollers at the bottom, move sideways instead of opening inward or outward. Sliding windows can also be made to extend from floor to ceiling thus allowing maximum possible ventilation. E) Combination Windows: For high-rise apartments with a view or larger apertures, you can select the windows where a combination of casement-casement, casement-slider or any other combination can be used. F) Bay Windows: Create additional space in your room with magnificent bay window. Made by combining three or more windows at an angle, it is excellent for rooms with amazing views. Not only it allows in more light but accentuates air flow as well. Getting the Most out of Your Windows
For getting best results, you must ensure the proper installation of windows. Hiring a professional installer makes sure there are no gaps and leakages for dust and rain to enter. Maintenance also plays a key role in the durability of the frames.
Keeping windows open in the evening helps to let cool air pass from one end to another. There is no substitute for natural ventilation. Air conditioning not only has negative consequences on your health but also the environment. Placing windows at suitable positions for cross ventilation, as a substitute for air conditioning is a great step towards cleaner and greener future.

Sahil Ahuja
09 Jan 2019

Good product and awesome team.

Anil Singhal
09 Jan 2019

Happy with the quality and service Team

Subha Singh
09 Jan 2019

I like the service offered by fenesta. Its one of the best upvc window making company. Thanks to fenesta raipur and Mr.prakash

Nimesh Kher 
09 Jan 2019

It's great I have recently renovated my room with fenesta windows really mind blowing.

Rakesh Baweja
09 Jan 2019

Happy with the team and services