Make Your Home A Statement Of Art And Luxury Jul 05, 2015 By &nbspFenesta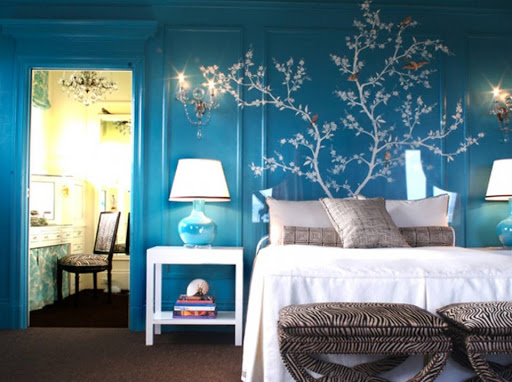 For most homeowners their home is a place of pride. Ideally, it's a space they revel in and it is an expression of their personal style and taste. This interest in presenting and decorating one's home to the best of their ability actually ranges across the board and includes not just home owners but people living in rentals as well. For mostly everyone, the idea is to create a space of comfort and style that speaks volumes about their own personality. Keeping that in mind, it is not surprising that people are always on the lookout for room interior designs and rummaging through interior house design magazines is a great way of doing that. For those out there, however, who want to go beyond creating a functional home and create a statement of art and luxury there are certain things that they can do to achieve that. Evidently enough, to create an impression of an artistic household one has to invest in good art pieces that match and reflect the overall look and styling of the house. The range of available artworks is limitless and it really boils down to a particular individual's taste and budget. Most leading interior house design magazines regular feature artworks and can be used as inspiration source for room interior designs. Luxury, simply put, is about creating a personal custom approach to a design solution. Luxury means different things to different people but from the point of view of a home, luxury can be defined as a mix of decor and style that incorporates comfort of the highest degree. This can be achieved in several ways. By investing in plush, high-quality furniture or in gadgets that take luxury to another level. To create a home that is a statement of art and luxury, there is just one constant- a high-end budget. If that's not a constraint go out there and start creating your stylish home today!

Sahil Ahuja
09 Jan 2019

Good product and awesome team.

Anil Singhal
09 Jan 2019

Happy with the quality and service Team

Subha Singh
09 Jan 2019

I like the service offered by fenesta. Its one of the best upvc window making company. Thanks to fenesta raipur and Mr.prakash

Nimesh Kher 
09 Jan 2019

It's great I have recently renovated my room with fenesta windows really mind blowing.

Rakesh Baweja
09 Jan 2019

Happy with the team and services