Just Moved? A Few Personal Touches Can Help You Settle In Faster Jun 09, 2015 By &nbspFenesta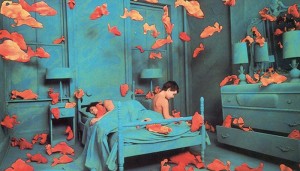 Moving into a new home can always be an overwhelming experience. There are mixed emotions- on the one hand there is the excitement of the new home but on the other hand there is also all the work and organization required to settle in nicely. While every individual might like to settle in at his or her own pace, there are a few steps that can be taken to make the process smoother:
Make an effort to get to know your neighbors and do not hesitate to go and introduce yourself.
Any room interior designs magazine will tell you that one of the best ways to settle is to start adding small little personal touches to each room. A picture frame in one room, a flower vase in another and your favorite decoration item in yet another will make you feel more and more at home as you pass by the rooms they are in.
Don`t stress out and rush to do too much too soon. Enjoy your new home and let it unfold in front of you slowly. Go through various living room designs and taking a cue put your own style statement together.
Fill out address change forms and transfer all the services and utilities. Setting everything up in the new home will make you feel one step closer towards
It would not be incorrect to say that moving into a new home is also a big psychological transition and can be made slightly easier by taking small personal steps. If you`ve just moved into a new home, use these steps above as guidelines to settle in sooner!

Sahil Ahuja
09 Jan 2019

Good product and awesome team.

Anil Singhal
09 Jan 2019

Happy with the quality and service Team

Subha Singh
09 Jan 2019

I like the service offered by fenesta. Its one of the best upvc window making company. Thanks to fenesta raipur and Mr.prakash

Nimesh Kher 
09 Jan 2019

It's great I have recently renovated my room with fenesta windows really mind blowing.

Rakesh Baweja
09 Jan 2019

Happy with the team and services