Interior Design Ideas On A Budget Mar 10, 2016 By &nbspFenesta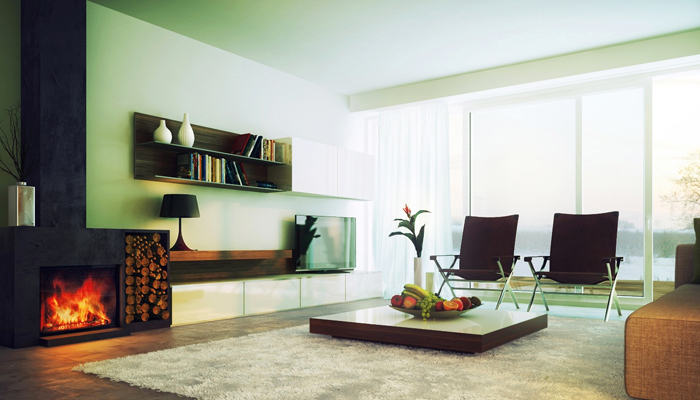 The festive season is still going on in full swing and like most people you might also be looking out for home interior ideas that fit well in your budget. This time ditch the expensive or glitzy decorations and try to add elements that accentuate the interiors you already have and even add to the festive spirit. Wondering what you can do? Take a look below.
Paint: This is the toughest decision when you get down to decorating your home. If you`re aspiring for a classic or timeless look, you`re great going with crisp white or neutral shades. You can add colorful focal points through paintings, accessories, draperies and furniture and the best part is that neutral walls allow rotation of accent colors seasonally. If you are a little more adventurous, try using a textured paint on one of the walls to emphasize it and later add a personal touch through paintings or photographs.
Window treatment: One of the easiest ways to add freshness to home interiors is to change up your window treatments. You can add vibrant panels and team them up with white and black accents. And there`s no doubt about it - this color palette is definitely a show stopper. Or you can go for extra-large draperies that complement the room in neutral shades. You can even opt for blinds and glasses for window treatments keeping the room interiors and window purpose in consideration.
Lighting: This time ditch your nondescript ceiling fans and chandeliers and replace them with a sleek look that comes from the perfect lighting. The perfect lighting alone can create magic in room interiors in case you are tight on budget. Mood lighting is the new buzzword in interior decor as it is cost-effective and easy to execute and it`s perfect for highlighting particular features like a high ceiling or a special painting.
So, if you're in the market for a low-cost and easy redesign, see if you can fix up your home with any of these ideas. We promise you`ll love how vibrant and new your home will feel!

Sahil Ahuja
09 Jan 2019

Good product and awesome team.

Anil Singhal
09 Jan 2019

Happy with the quality and service Team

Subha Singh
09 Jan 2019

I like the service offered by fenesta. Its one of the best upvc window making company. Thanks to fenesta raipur and Mr.prakash

Nimesh Kher 
09 Jan 2019

It's great I have recently renovated my room with fenesta windows really mind blowing.

Rakesh Baweja
09 Jan 2019

Happy with the team and services