Design Ideas: DIY Curtains for Your Bedroom Dec 09, 2015 By &nbspFenesta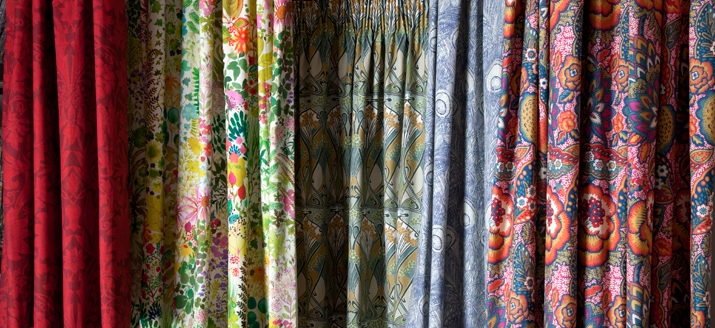 When it comes to bedroom interior design, curtains are an important aspect that requires your full attention. Just like everything else in the interior design world, curtains too have evolved over time from high-end drapery that required full services of a tailor to ones that now can be put up by yourself with minimum fuss. Of course, of you want the heavy stuff, go for it by all means; but for those of you who are looking for something that is functional yet adds designer value to your bedroom, there are a number of options available too. Just like bedroom furniture design, curtain designs have come become simpler and more practical. What`s more, even the materials being used are lighter and easier to maintain. Here are some options of DIY curtains that you can put up to revamp the look of your bedroom: Panel curtains: Panel curtains are tall, slim and free of folds. These curtains are flat and versatile for any kind of bedroom window and have clear lines that allow unlimited combination possibilities Curtains with ringed tabs: Curtains with big circular rings slide across the curtain rod easily and are easy to put on and take off. The choice of fabric and ring will depend upon the kind of look you desire. No Sew Curtains: The easiest of the DIY lot of curtains, no- sew curtains are a big revolution in bedroom interior design. For one, the material you can use is limitless and you can get really creative with things like old bedcovers, tablecloths or sheers. Use cafe clips to hang and iron on tape for bottom hems. There is no end to what you can do for DIY curtains with a little bit of imagination and creativity. Pick a fabric, get the tape measure and hang your DIY curtains today.

Sahil Ahuja
09 Jan 2019

Good product and awesome team.

Anil Singhal
09 Jan 2019

Happy with the quality and service Team

Subha Singh
09 Jan 2019

I like the service offered by fenesta. Its one of the best upvc window making company. Thanks to fenesta raipur and Mr.prakash

Nimesh Kher 
09 Jan 2019

It's great I have recently renovated my room with fenesta windows really mind blowing.

Rakesh Baweja
09 Jan 2019

Happy with the team and services