Design Ideas: You've Built Your Summer Porch. Now accessorize it! Mar 08, 2016 By &nbspFenesta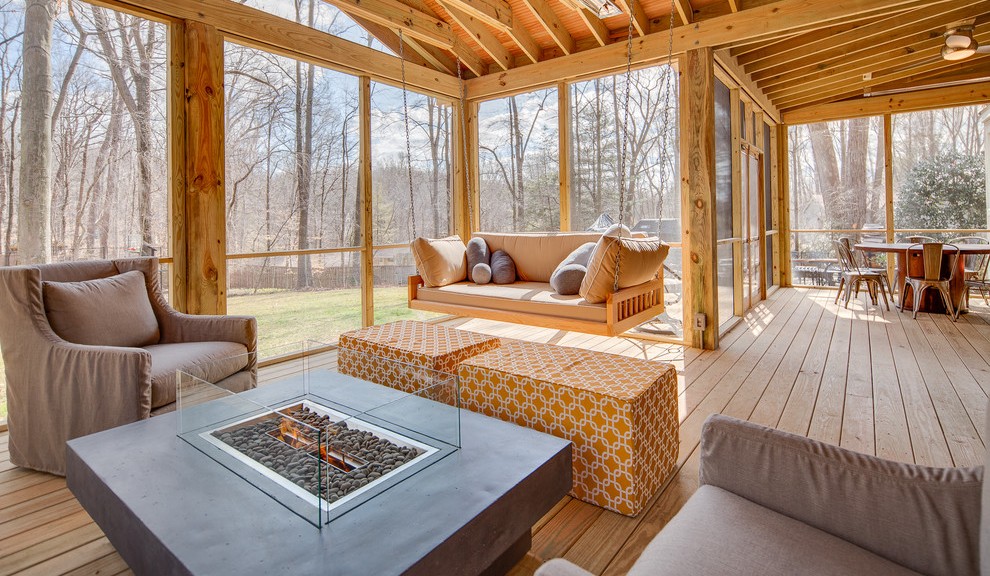 So, you have finally gotten yourself an outdoor porch.
It is likely to be an area of the house that you wish to be spending a considerable amount of time in. That's one good reason to accessorize it and to give it a beautiful look. While you can go to any lengths, even adding designer furniture if you wish and have the budget, decorating does not necessarily have to be a high cost endeavor.
There are some simple and creative ideas that can be applied to the design process and still come up with great results. Here are some of them:
Add Color: Accessorize your patio space by infusing color in different forms. Throw in a few colorful cushions or add a vase in a bright color. Color addition works very well if the rest of the decor is muted. It helps to break monotony and also lends a chic look to the area.
Throw in a Nice Rug: Any home interior design magazine will tell you that adding a rug to any floor helps to enhance the decor value immensely. Again, this rug can be in contrast to the rest of the area or it can blend it. This typically depends upon the kind of personal style that you want to incorporate and express. Also, play with materials- bamboo mats or a fiber duree are all good options.
Seating: While designer furniture may not be what you are looking for, the outdoor area still needs appropriate and enough seating. Metal, wood, cane chair and table sets or a good comfy two to three-seat couch can be put in. Big floor cushions in solid bold colors lend a casual yet stylish air.
Good Lighting: Lighting is essential. Check out some home interior design catalogues for lamps and shades that will not be too bulky but will still provide enough illumination. Chances are you will not be looking for too much bright light anyway. Other options can be electric lanterns or ferry / string lights.
The idea is to create a space that will be inviting and comfortable. Whatever the accessories, the final outcome should reflect your taste and personality.
Look for some more decorating ideas today and start accessorizing your indoor porch.

Sahil Ahuja
09 Jan 2019

Good product and awesome team.

Anil Singhal
09 Jan 2019

Happy with the quality and service Team

Subha Singh
09 Jan 2019

I like the service offered by fenesta. Its one of the best upvc window making company. Thanks to fenesta raipur and Mr.prakash

Nimesh Kher 
09 Jan 2019

It's great I have recently renovated my room with fenesta windows really mind blowing.

Rakesh Baweja
09 Jan 2019

Happy with the team and services