Top 5 Trending Ideas for Residential House Windows Mar 20, 2020 By &nbspFenesta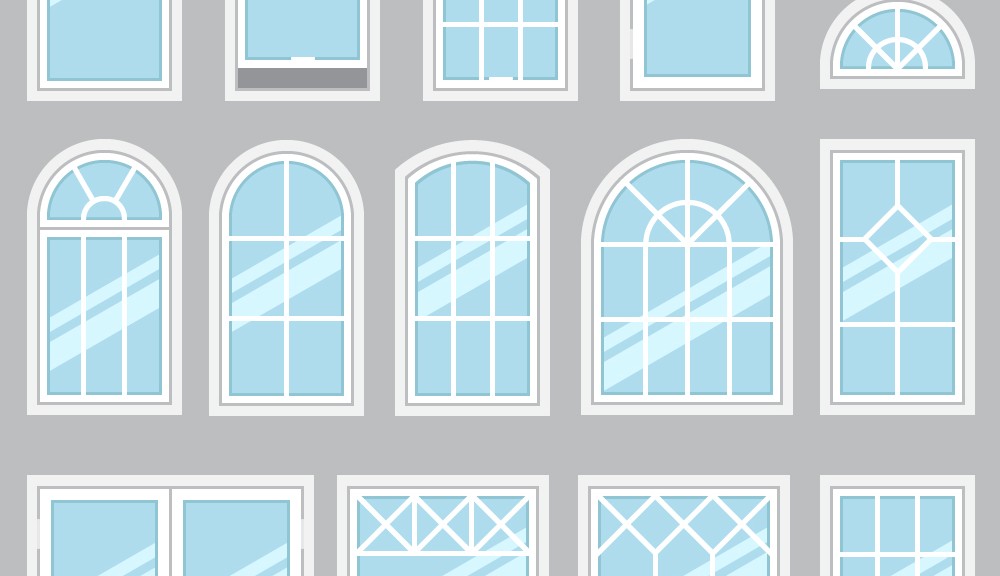 With the ever-increasing availability of ready-to-move-in apartments, it is getting easier to buy a home you can immediately move into. However, the charm of constructing your own home; planning every little thing about it, both exterior and interior, is unmatchable. Nonetheless, whether it is an apartment or a villa, having beautiful interiors is something that every house deserves. After all, aesthetically appealing interiors will make your guests feel more welcoming (and leave them awed too!)
While intricate detailing, contemporary furniture, and so on are a few things that enhance the look of your home's interior space, have you ever given a thought to the role that fixtures can play in this regard? Well, yes. Nowadays, with a diverse range of beautifully crafted windows for residential homes, your humble abode has the potential to be a lot more appealing. Today, besides wood, you can also find uPVC and aluminium windows that come with a number of features and benefits. These windows are energy-efficient, offer sound insulation, and have other high-quality properties that are contributing to making them a preferred choice. That being said, along with the properties, the windows are available in different styles as well.
So, in a bid to make your home interiors much more alluring, here are the 5 of the latest residential windows trends that you must know of: -
uPVC Sliding Windows
Cool breeze, mystically coloured sky, pleasant weather, and sitting by the window as you enjoy a hot cup of coffee with your loved one – what a lovely moment that would be! Wondering what that has got to do with sliding windows? Well, the large glass sashes that these sliding windows are designed to give an unhindered view of the outside and lets in ample fresh air. These stylish uPVC-framed sliding windows not only add finesse to your rooms but also offer a hassle-free operation. Though sliding windows as a product are quite common in the interior industry from quite some time now, uPVC sliding windows are the latest addition. Other than elevating the panache of any space, these home windows are thermal-efficient, low maintenance, and come with long-lasting properties that make it worth the price.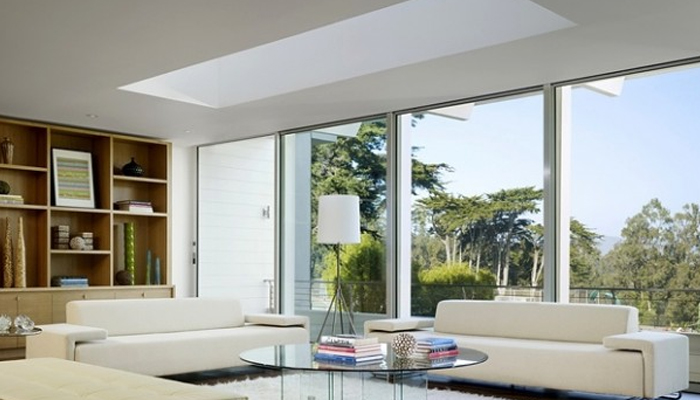 French Window
Designed with large glass panes which are sectioned into different glazed sections, French windows are making the rounds in the interior industry from a long time now. This is an evergreen style of windows that has a history surrounding its creation. French windows can effortlessly enrich the interiors of your home without compromising on the fenestration requirements. Touted to be one of the best window styles for the home, French windows are versatile - they can be installed in your living room, kitchen, dining room, terrace, and, in fact, near the patio area.
Aluminium Casement Windows
Frankly, there's not much of a difference between a casement window and French window when it comes to their design. However, the operation does differ. While the French windows open inwardly, the casement window can open both inwardly and outwardly as well as left to right. These windows are yet again said to be one of the best choices for home windows and are available in different styles. Here again, though the usage of the classic casement window predates back to centuries, the aluminium casement windows are the latest ones in the market. Available as single-framed, double-hung, push-out, and triple glazed panes, these windows are sure to add grace to your interior space.
uPVC Villa Windows
If you want an amalgamation of contemporary style and conventional elegance at a single place, the latest trending uPVC villa windows are the ones you should look at. These windows are said to be specially crafted for Indian homes to offer the subtle yet elegant kind of style that you need. That being said, these windows come with twin sash, bug mesh, and grills that are built right into the design; making the villa windows even more secured. This ensures the essential safety without compromising on the aesthetics of the room.
Tilt and Turn Windows
Last but not the least, tilt and turn style is yet another type of residential window idea that's been trending in the market. These are versatile in design - you can turn and open them in a regular way or else tilt the window sashes for more controlled ventilation. Available in uPVC and aluminium window frames, these window styles are definitely going to spruce up your interiors.
If you were to say that windows make a home, you wouldn't be wrong.

Sahil Ahuja
09 Jan 2019

Good product and awesome team.

Anil Singhal
09 Jan 2019

Happy with the quality and service Team

Subha Singh
09 Jan 2019

I like the service offered by fenesta. Its one of the best upvc window making company. Thanks to fenesta raipur and Mr.prakash

Nimesh Kher 
09 Jan 2019

It's great I have recently renovated my room with fenesta windows really mind blowing.

Rakesh Baweja
09 Jan 2019

Happy with the team and services