Embrace Aluminium Windows for a Better Quality of Life Mar 13, 2020 By &nbspFenesta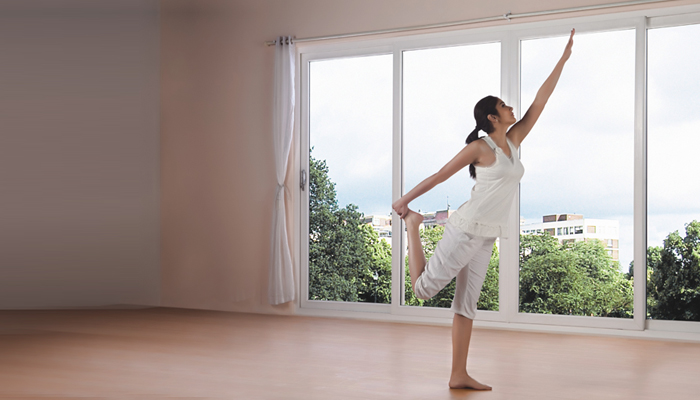 When it comes to installing new windows at your home or office, you will need to look beyond the aesthetics and the numbers on the invoice to ensure that you choose a window style that is perfectly suited to your needs. Aluminium windows are among the most popular options when it comes to installing new windows and there are several reasons for the same.
Aluminium as a material for the manufacture of windows, and even doors for that matter, offers a huge number of advantages. It brings together performance and aesthetics, thus ensuring a better and more sustainable fit for all.
Durability
The Cost Factor
Maintenance
Aesthetic Prowess
Energy Efficiency
Maximum Visibility with Smaller Frame Areas
Eco-Friendliness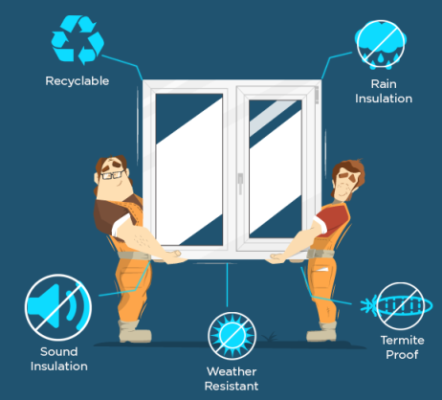 Durability: Resistance to Rust and the Elements
The price of aluminium windows is completely worth it as they are highly durable. The material is corrosion- and rust-resistant, and manages to retain its performance and aesthetic features throughout its lifespan. The structurally sound material also remains safe from the constantly changing and extreme climates, making it a perfect fit for homes in a country like India. It also has high stability against strong winds and offers high-insulation properties. Regardless of the initial price of aluminium windows that you pay, these long-lasting windows, in the long haul, end up being quite affordable.
The Cost Factor
While your aluminium sliding windows will cost you less as compared to timber, a lot of people tend to be wary of the price. What you need to realize is that aluminium offers you the best value for your money. Thanks to the long-lasting nature and amazing energy performance, aluminium windows turn out to be cheaper in the long run. It is also very easy to get aluminium windows customized according to your needs and preferences. When you factor in the maintenance of the windows, the upfront cost of installing aluminium windows will seem very less as compared to what you are getting for the price.
Maintenance: Save Money and Time
Owing to the fact that your aluminium sliding windows will not rust or discolor, maintaining them is quick, easy, and affordable. Generally, you will only need to clean these windows twice in a year. Even when it comes to cleaning, you will need soapy water and a piece of soft cloth. Give the windows a quick clean and wipe with the soft cloth - you will be able to keep your windows looking as good as new and operating smoothly for a long time to come. Easy maintenance is a major advantage given the long-lasting nature of aluminium.
Aesthetic Prowess
When it comes to the design and facade of your home, aluminium is a contemporary and chic material that can really enhance the entire look of your architecture. With modern options like tilt and fold and slimline aluminium windows available, it won't be hard to find the perfect window style for your home. Further, these windows can also be powder-coated for a unique look and finish that complements your home's existing design. No matter what your specifications are, a robust material like aluminium can be tailored to meet them. Even when opting for larger panels, you will not have to worry about warping or twisting.
Energy Efficiency: Glass Options for Thermal Performance
Ill-fitting windows let in drafts or let the heat escape through cracks in their construction, which, in turn, can impact your electricity bill. Based on the glass gazing options you choose with your aluminium sliding windows, you can opt for different levels of thermal efficiency. Aluminium offers great thermal insulation, helping keep the indoors cool during the summers and warm during the winters. Apart from helping maintain a comfortable ambiance inside your house, aluminium windows will also help reduce your cooling and heating electricity bills.
Maximum Visibility with Smaller Frame Areas
Whether your aim is to let in the maximum amount of sunlight into the home or if you just want to enjoy the view of the outside without hassles, slimline aluminium windows are the perfect choice for you. One of the most unique features of aluminium windows is that they require very less in terms of framework around the glass.
Eco-Friendliness: Sustainable Properties of Aluminium
Aluminium is a material that is 100% recyclable and can be reused an infinite number of times. Compared to most other materials that are used to manufacture windows, aluminium is one of the most environment-friendly ones. While aluminium is highly durable and long-lasting, even when you do plan to replace your windows, the old aluminium frames can be easily re-purposed. In today's times of increasing environmental crisis, having a low carbon footprint is one of the best advantages that any material can offer.
Being incredibly strong and durable, aluminium windows also offer complete security and peace of mind. Plus, being the environmentally-conscious choice for installation and offering the best value for money, there are a lot of aspects that back aluminium as the material for the windows in your home.

Sahil Ahuja
09 Jan 2019

Good product and awesome team.

Anil Singhal
09 Jan 2019

Happy with the quality and service Team

Subha Singh
09 Jan 2019

I like the service offered by fenesta. Its one of the best upvc window making company. Thanks to fenesta raipur and Mr.prakash

Nimesh Kher 
09 Jan 2019

It's great I have recently renovated my room with fenesta windows really mind blowing.

Rakesh Baweja
09 Jan 2019

Happy with the team and services