What Makes uPVC The Material Of Choice?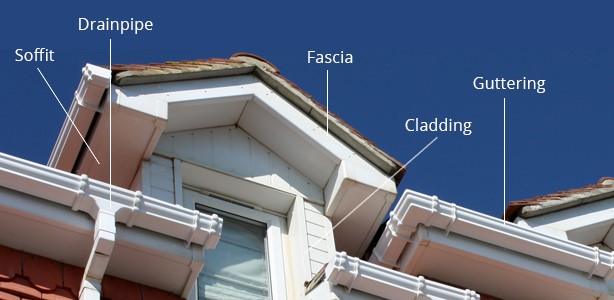 The meaning of UPVC as described in the dictionary is "Unplasticized polyvinyl chloride, a rigid, chemically resistant form of PVC used for pipework, window frames, and other structures". UPVC is an acronym used for 'Un-plasticized Poly Vinyl Chloride', a rigid form of PVC which is often used in the building industry by the virtue of it being a low-maintenance material. UPVC is today used in multiple applications like making of doors and windows, and plumbing and drainage equipment among others. In fact, UPVC, owing to its versatility, has also found applications in the medical industry in medical and dental pieces for making dental retainers. In Doors and Windows When UPVC is utilized for the fabrication of doors & windows, it is wrapped around a core made of galvanized steel, a process which makes the material sturdy and even stronger than traditional wooden windows or doors. The very fact that UPVC has grown in popularity means that it is available in a number of specifications at present. It has majorly replaced wooden doors and windows as these aren't just sturdier than wood, but can also be made to look like wood. A boon for the plumbing industryUPVC's meaning also states that the material has evolved as a substitute to fabricate drainage equipment. Drainage equipment which was being made with cast iron earlier is now being manufactured using UPVC as the base material. Drainpipes, waste pipes, guttering, down-pipes and other similar plumbing and drainage equipment made from UPVC have huge demand in the industry across the world since they are rigid, chemical resistant, and have smoother inner walls which encourage water flow. 3 Core Advantages which make UPVC the material of choice Low Maintenance – UPVC is frugal in every sense of the word; it doesn't fade, rust or rot, and is much more cost-effective as compared to aluminium and wood. Insulation and Soundproofing – A benefactor of home acoustics, UPVC provides a substantially higher amount of heat, energy and sound insulation, making it a preferred choice across the industry. Durable and Secure – Most manufacturers who offer UPVC doors with double glazing give up to 10 years of warranty on them, a benefit that originates from its strength and robustness. What makes it even more durable is the detail given to precision in the construction of UPVC frames.

Sahil Ahuja
09 Jan 2019

Good product and awesome team.

Anil Singhal
09 Jan 2019

Happy with the quality and service Team

Subha Singh
09 Jan 2019

I like the service offered by fenesta. Its one of the best upvc window making company. Thanks to fenesta raipur and Mr.prakash

Nimesh Kher 
09 Jan 2019

It's great I have recently renovated my room with fenesta windows really mind blowing.

Rakesh Baweja
09 Jan 2019

Happy with the team and services