How uPVC Windows and Doors are better than Wooden ones Aug 17, 2022 By &nbspFenesta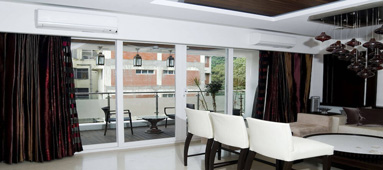 Not many people realise how important the doors and windows of a home are, not only for enhancing the aesthetic value of the building but even in terms of sustainability and efficiency. Nowadays, uPVC as a material for manufacturing doors and windows has been gaining a lot of traction among builders and homeowners alike and has managed to overtake wooden doors and windows in popularity.
What is uPVC?
uPVC or unplasticised polyvinyl chloride is a special formulation that leverages the flexibility of PVC to create a window and door framing material that offers exceptional performance. uPVC is one of the most popular materials used today in the manufacture of sturdy and durable doors and windows of unmatched quality. The formulation of the uPVC blend can also include the integration of pigments into the profile, which helps create uPVC doors and windows with high design versatility and colour options that do not fade or flake.
Why You Should Choose uPVC Over Wood for Your Doors and Windows
Manufactured using advanced technologies and employing special formulations, uPVC sliding windows and doors, casement windows and doors, etc. come with a huge number of benefits that give the material an edge over conventional wooden doors and windows.
1. Appearance
While wooden doors and windows boast of an age-old charm, uPVC offers a lot of design flexibility. Regardless of whether you choose tilt & turn or fixed windows or sliding or casement doors, uPVC does not fade, flake, rot, rust, or corrode. You can also choose from a number of colour and finish options to ensure that the doors and windows you choose fit seamlessly into your existing architecture. With numerous styles, designs, handle, colour, finish, grill and mesh, and trim options available in uPVC doors and windows, you can personalise them to suit your preferences with ease.
2. Durability
Whatever door or window style you choose, whether it's casement or sliding, uPVC doors and windows can look as good as new for years to come. uPVC is a non-corrosive material that does not rust, rot, fade, flake, or warp. It is also UV and weather resistant and as the pigment is integrated directly into the profile, there is no need to paint it regularly either.
3. Maintenance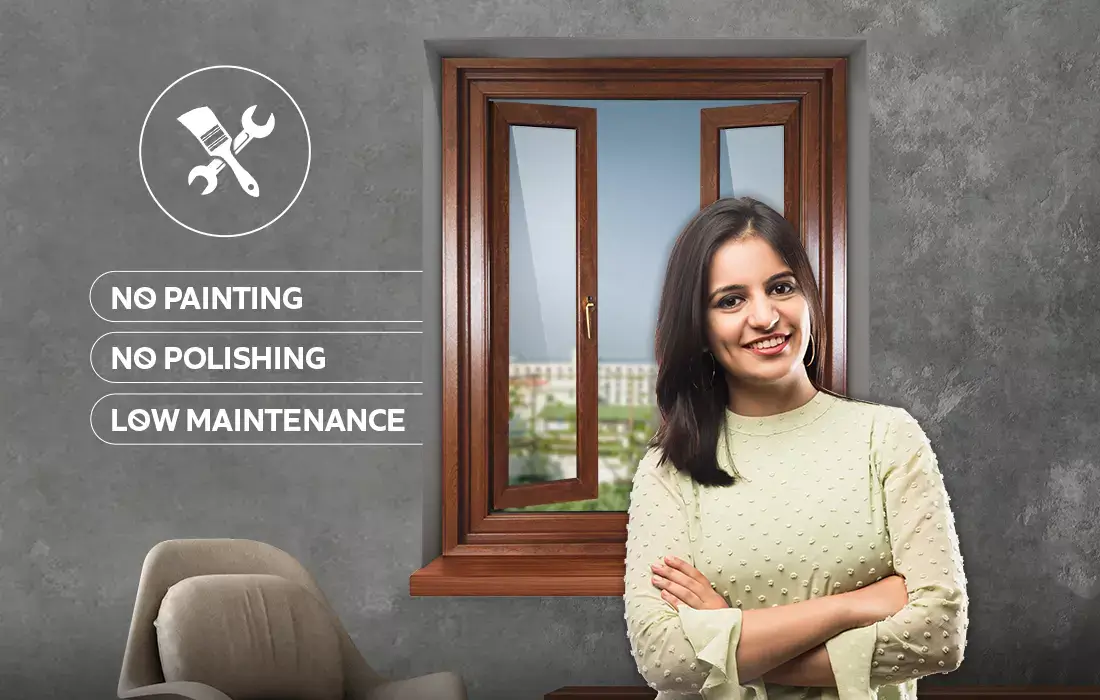 While wooden doors and windows require proper maintenance, there is very little effort you need to put in when it comes to the maintenance of uPVC doors and windows. As the material retains its original sheen and does not require painting, all you need to do in terms of maintenance is clean the doors and windows once in a while. You can use a mild soap solution and a soft cloth to wipe off any dust or debris. If you have uPVC sliding doors and windows, you should also remember to clean the tracks.
4. Insulation Properties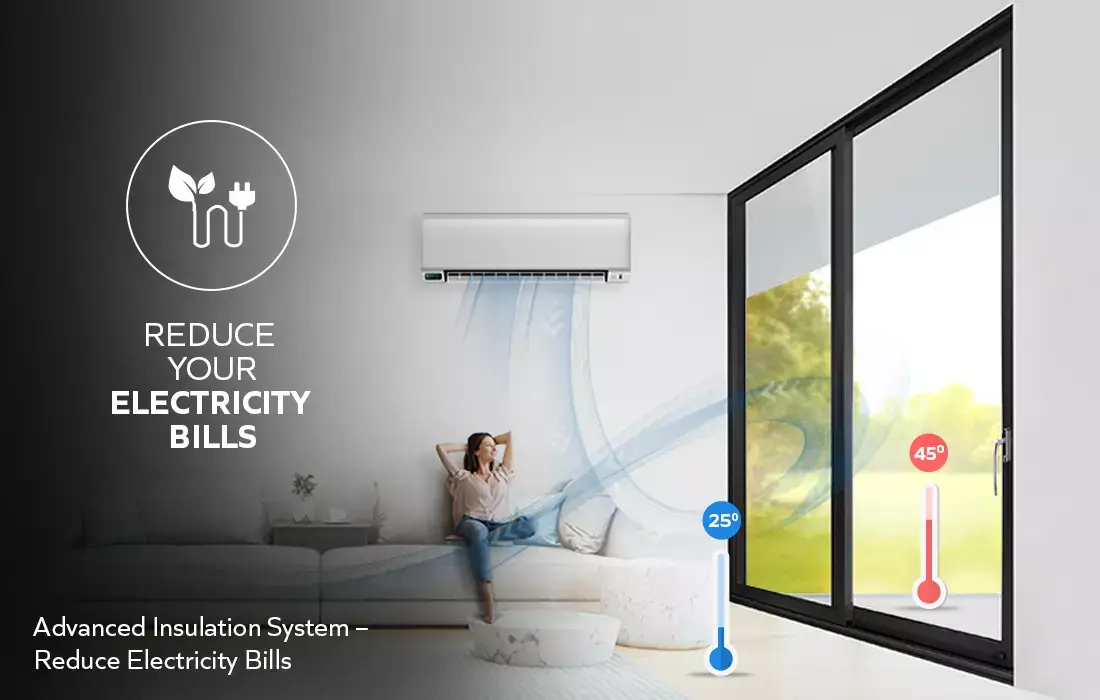 uPVC is a highly energy efficient material and a poor conductor of thermal energy. uPVC doors and windows prevent heat from coming into your home during the summers and prevent heat from escaping during the winters, helping maintain an ambient temperature inside. They also help ease the load on air conditioning units, which in turn helps reduce electricity bills as well.
5. Security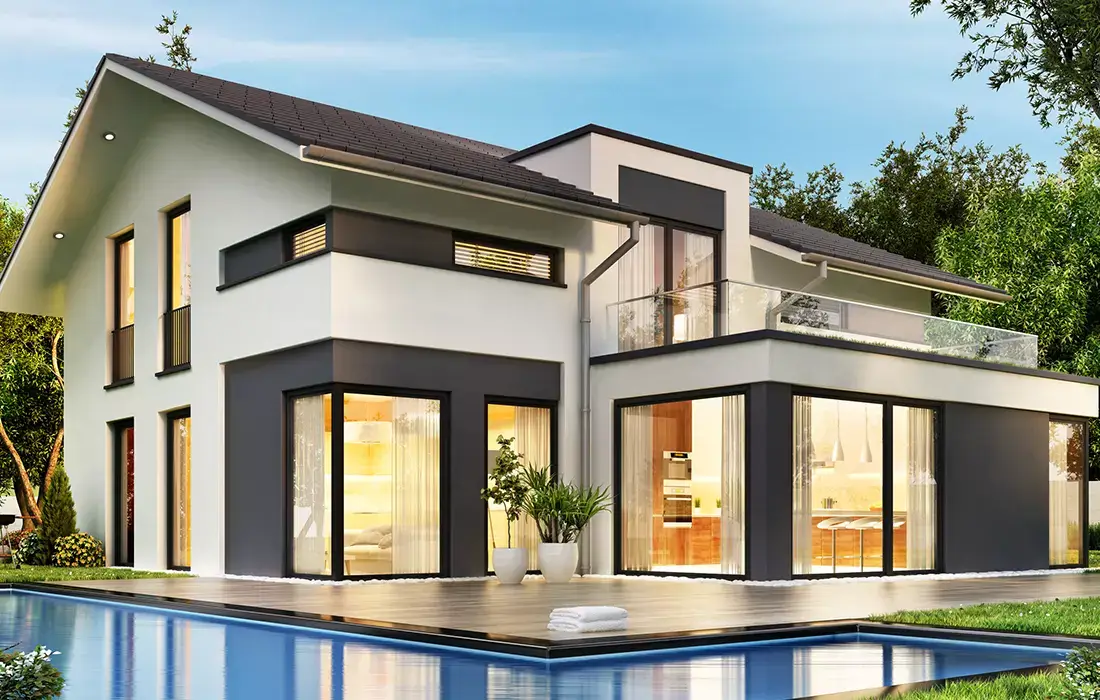 uPVC doors and windows come with, sturdy profiles, and several other features like multiple locking points and the choice of double- or triple-glazed glass, which helps improve the security quotient offered by the fitments.
Whether you are constructing a new home, renovating, or just planning to replace your old doors and windows, you should consider installing uPVC doors and windows for the many benefits they have to offer. You can choose from various styles for uPVC doors like sliding, casement, or slide and fold and for uPVC windows as well, like casement, sliding, tilt and turn, combination, and many more.
#SwitchToFenesta

Sahil Ahuja
09 Jan 2019

Good product and awesome team.

Anil Singhal
09 Jan 2019

Happy with the quality and service Team

Subha Singh
09 Jan 2019

I like the service offered by fenesta. Its one of the best upvc window making company. Thanks to fenesta raipur and Mr.prakash

Nimesh Kher 
09 Jan 2019

It's great I have recently renovated my room with fenesta windows really mind blowing.

Rakesh Baweja
09 Jan 2019

Happy with the team and services