uPVC Bathroom Doors: Should You Choose uPVC Doors For Your Bathrooms? May 16, 2016 By &nbspFenesta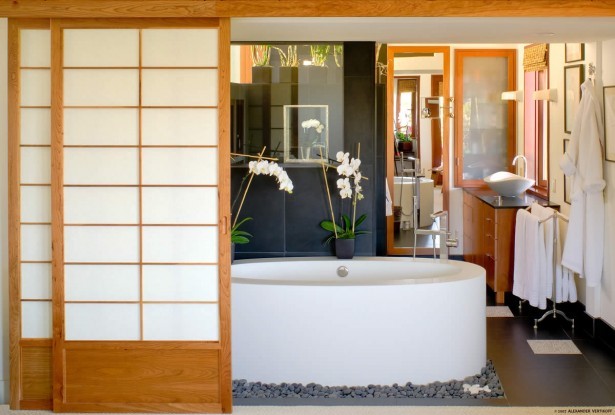 One of the most common questions that home renovators always ask to UPVC doors manufacturers and sellers is, "Are UPVC doors a good pick for my bathroom?" Considering it is a common concern among many buyers, let us today observe and analyze the different parameters that make a strong case for uPVC Doors as bathroom doors.
Ideal for Smaller Bathrooms:
In smaller bathrooms, space is always a concern, especially to fit patio doors in it. You can choose UPVC sliding doors as these doors eliminate the task of deciding which side (inside or outside) the door would open because they just slide across the wall without needing any extra space. For less than and moderately spacious bathrooms, sliding UPVC doors make for a great option to utilize the space smartly.
Do Not Rot Due to Moisture Inside Bathroom:
Wooden doors have a long life but only when they do not rot; that is a dilemma one is put in if these are to be used as bathroom doors. Metal doors aren't really preferred for bathrooms as these do not just erode when they come in contact with water/moisture, they do not really fit in an aesthetic sense in bathrooms. This is where UPVC sliding doors excel, as they do not retain moisture or decay the way the wooden doors do. The longer life of UPVC doors can be attributed to the fact that these do not rot, flake, rust or fade, and are highly water-resistant; reasons that contribute to these doors being fondly referred to as the 'no-paint' doors.
Easy to Wipe Clean:
Besides being highly functional, UPVC sliding doors definitely make life easy with less sweat shedding cleaning sessions. You do not have to fight with that irksome water or soap stains on UPVC doors in your bathrooms. All that you need to clean these doors is a quick wipe with a lint-free cotton cloth. Frankly, these sliding doors require virtually no maintenance, making them very convenient and time-saving.
Enhance the Aesthetic Value of Interiors:
Undoubtedly the aesthetic value of the UPVC doors has won many hearts. These doors are available in abundant designs and patterns, further to get the doors in the exact interior theme, uPVC doors manufacturers even offer customization options.
With so many points in its favor, uPVC doors make for a smart decision to customize and uplift your bathroom, and in turn your home.

Sahil Ahuja
09 Jan 2019

Good product and awesome team.

Anil Singhal
09 Jan 2019

Happy with the quality and service Team

Subha Singh
09 Jan 2019

I like the service offered by fenesta. Its one of the best upvc window making company. Thanks to fenesta raipur and Mr.prakash

Nimesh Kher 
09 Jan 2019

It's great I have recently renovated my room with fenesta windows really mind blowing.

Rakesh Baweja
09 Jan 2019

Happy with the team and services