Wallpaper Designs to Pep up Your Kids' Room Mar 03, 2015 By &nbspFenesta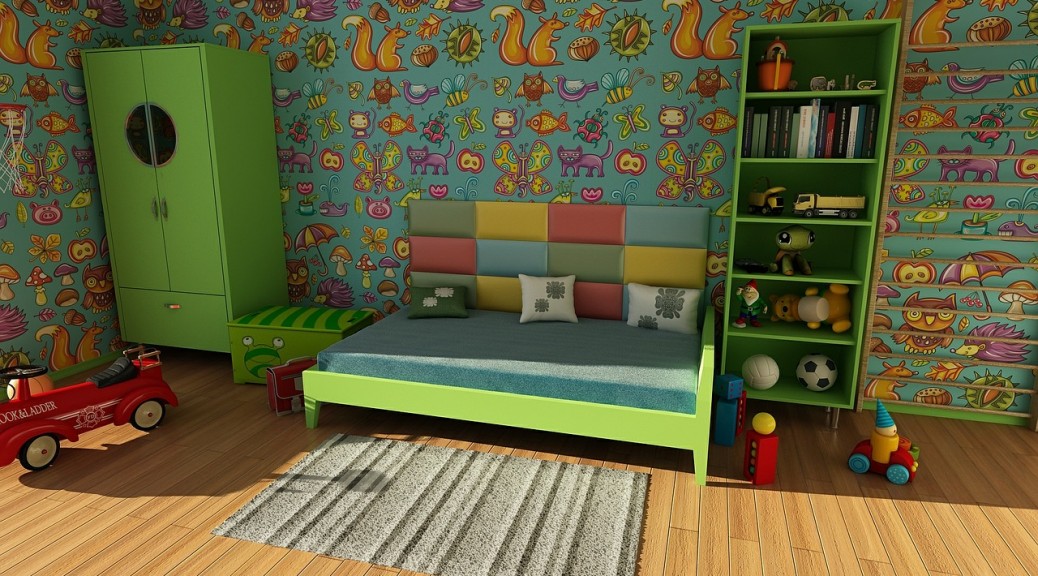 Gone are the days when the decorating the kids` room meant adding a bunk bed and throwing in some soft toys. Kids room designs these days are extremely hot property and designers and companies alike are leaving no stone unturned to capture the market.
While there are a number of ways to decorate your child's room, here are some wallpaper design ideas to create a fun space:
This wallpaper pattern or something similar with a burst of colors is sure to add a lot of life to a kid`s room. Color, and lots of it, is an inherent component of kids room designs and goes a long way in livening things up.
Another option is to use the wallpaper on a feature wall and choose a design that is an extension of the decor theme in the room. This one here is a great option for a boys` room with bold colors and a sporty pattern.
For something light and yet cheerful, go for an overall pattern like this. There are a number of uPVC door designs that can be chosen to match the wallpaper design in a room to create a complete look. A light color pattern is also great for a smaller size room as it will be less imposing and make the room look bigger.
The star and moon pattern rather the night sky pattern is an all-time favorite with a lot of kids. This pattern is almost mysterious and is a great option for a teenage child who might be able to appreciate it more.
As is evident, the choices are limitless. In the end it depends on the kind of look that is desired.
If you have a kids` room to decorate, get out there today and find a great wallpaper pattern to pep it up!

Sahil Ahuja
09 Jan 2019

Good product and awesome team.

Anil Singhal
09 Jan 2019

Happy with the quality and service Team

Subha Singh
09 Jan 2019

I like the service offered by fenesta. Its one of the best upvc window making company. Thanks to fenesta raipur and Mr.prakash

Nimesh Kher 
09 Jan 2019

It's great I have recently renovated my room with fenesta windows really mind blowing.

Rakesh Baweja
09 Jan 2019

Happy with the team and services