Inspiring Door Design Ideas For Kid's Room Mar 09, 2016 By &nbspFenesta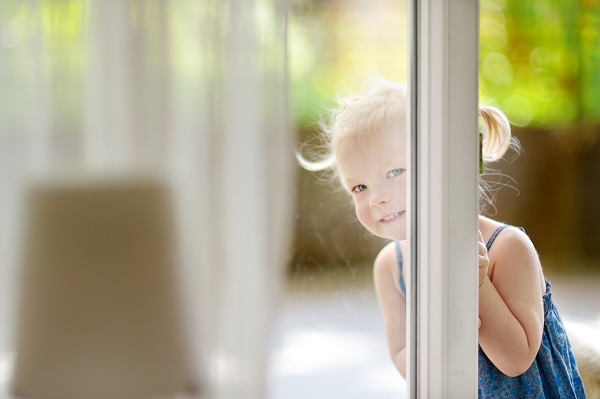 Done right, a door for a child's room can be a gateway to a special place another world that is all theirs for fun, imaginative play and sweet, happy dreams. Options for designing a door for a kid's room are wide open. You can use a traditional door, a sliding style barn door, or bifold doors to personalize the look and feel of the entrance. Once you select a door, consider the following ideas for customization: paint colors and textures, other surface treatments (like magnetic or chalkboard paints) to create a multipurpose door, and any special elements just for your child initials or name, a favorite character or animal, a sport, or a stenciled design or border. Talk to your children to get their input. This is a project that could easily be a family collaboration that involves the children as decision makers, learning responsibility in seeing their ideas brought to fruition. Think about the door as it will look from both sides. How does it open into the room? Into the hallway? What space is behind the door when it is standing open? Consider how the door will be used if part of the door will not be accessible if it is left open. For example, hooks for coats and hats might damage a wall or just be more convenient placed elsewhere. If you prefer that the door matches the rest of your home's decor on the outside, it will limit the options for that side of the door. Perhaps a sign with their name carved on it or a favorite animal could greet them on their way into their room. But the backside of the door? Since it faces inward, you can let the children have more creative license! This kind of compromise achieves satisfaction for both you and your kids so the door design is a thing of beauty to both of you. Updating the door design for kids' rooms is also an inexpensive renovation for when you want a new look but can't afford to completely revamp the room itself. To make the most impact, take the current room's design into account and work with it to integrate large areas of color, like the type and color of the flooring and existing trim color. That way if you get to update the room at a later date you won't have to undo your hard work on this wonderful new door! How have you attempted to redesign your kids' rooms? Were they happy with the results? Have you found any good ideas you can share? Let us know!

Sahil Ahuja
09 Jan 2019

Good product and awesome team.

Anil Singhal
09 Jan 2019

Happy with the quality and service Team

Subha Singh
09 Jan 2019

I like the service offered by fenesta. Its one of the best upvc window making company. Thanks to fenesta raipur and Mr.prakash

Nimesh Kher 
09 Jan 2019

It's great I have recently renovated my room with fenesta windows really mind blowing.

Rakesh Baweja
09 Jan 2019

Happy with the team and services