Give an Artistic Style to your Rooms with Wallpaper and Carved Doors Oct 08, 2015 By &nbspFenesta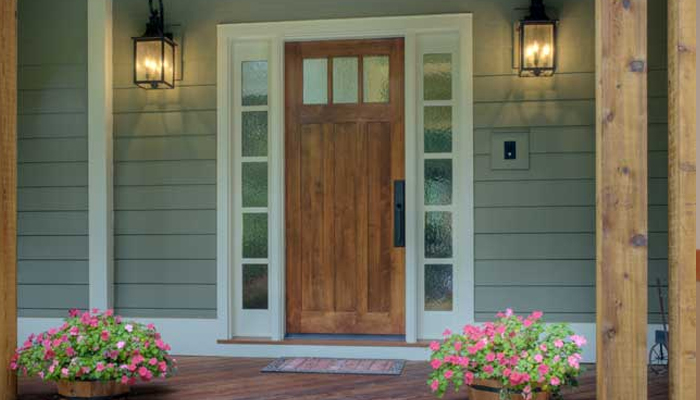 Just like everything else, the world of interior design is ever evolving. There are new trends that emerge over time for everything from room designs to wall design to overall home design. If one is undertaking a home decor renovation project, there are limitless options out there in the market today that allow the individual to get exactly the right look for their home. When it comes to room designs, one look that stands out is the distinctly artistic style. For anyone who is artfully inclined, there are a number of ways that their passion can be expressed via room designs. The use of wallpaper is one such alternative. There are a huge variety of wallpaper patterns available in the market today and there's a design to satisfy any kind of art lover. The wallpaper can be further creatively used, say, just as a border or on one feature wall to create a dramatic effect. In addition to wallpaper, art can be incorporated in a room by adding a carved door. A carved door is an ultimate expression of artistry as the carved pattern, whether basic or intricate will never fail to leave an impression. A carved door can take wall design to another level but it is important to remember that it can also be a slightly expensive proposition. Carving is laborious and time consuming and that can add to the cost factor. If that however is not a concern, then a carved door is a worthy addition that is sure to add great artistic value to a room. An effective combination can be a feature wall of arty wallpaper and a carved door that compliments the rest of the decor. That truly will create a room worthy of artistic mention. If this seems like the room for you, get out there and start looking for funky wallpaper designs today!

Sahil Ahuja
09 Jan 2019

Good product and awesome team.

Anil Singhal
09 Jan 2019

Happy with the quality and service Team

Subha Singh
09 Jan 2019

I like the service offered by fenesta. Its one of the best upvc window making company. Thanks to fenesta raipur and Mr.prakash

Nimesh Kher 
09 Jan 2019

It's great I have recently renovated my room with fenesta windows really mind blowing.

Rakesh Baweja
09 Jan 2019

Happy with the team and services