Upgrade Your Windows With Aluminium Windows Jan 31, 2022 By &nbspFenesta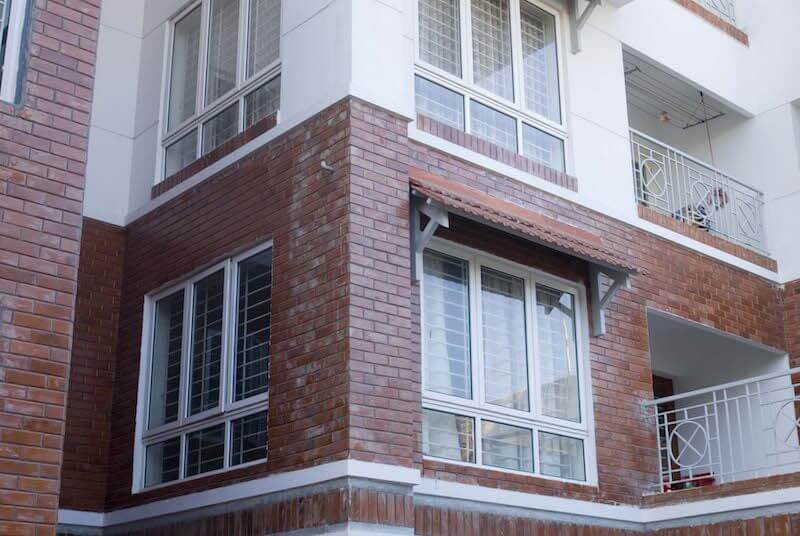 Many people believe that all windows are the same, but they are not, and if you've begun looking into choices for your house, you'll be definitely aware of this. When selecting the windows for your replacement window project, you should first assess the material of the current windows and if they are appropriate for your home. In doing that, you will discover that there are alternative materials that are better suited to your home and environment. Most homeowners who are renovating their home fixtures at this time are likely to be upgrading from wooden window frames. A great alternative to opt for right now is aluminium windows. Let's opine on what makes aluminium windows a great choice.
Aluminium windows are ideal for any room, especially restricted places where you don't want windows protruding from the wall. Besides the wide variety of designs, these windows are sleek and stylish too, thus complementing your home's interiors. And since these windows are made to order as per exact dimensions, they slot in immaculately within different spaces. Wooden windows, in comparison, have a limitation in terms of the window types on offer. Benefits of Renovating your Wooden Windows to Aluminium Window
If you are looking to buy new aluminium windows or replace your present wooden windows, you should know the benefits that come along with this fenestration material. Your selection will impact the immediate installation cost, and aspects like durability, energy efficiency, and maintenance requirements in the long run. The following are the benefits of upgrading to aluminium windows:
Durability

The first and most important aspect of buying or replacing a window is to check its durability. In that regard, aluminium windows are made of high-quality materials and are installed with absolute precision for a perfect fit.

Aluminium windows are inherently very durable, lightweight and highly versatile. This is further complemented by the fact that they are low maintenance in nature. On the other hand, wooden windows require more maintenance. For instance, from time to time, wooden windows need termite treatment and repainting in order to protect them from the outdoor elements.

Low-Maintenance

Aluminium doors and windows will not corrode or discolour over time. As a result, maintaining them is quick, simple, and inexpensive. And the good news is that they only need to be cleaned twice a year on average. To keep your aluminium doors and windows in pristine shape, give them a quick clean by wiping them with a soft cloth. That's all there is to cleaning your aluminium doors and windows to keep them looking good and perform well for a long period.

High-Security

Aluminium is a robust and long-lasting metal. While many older homes have steel-framed windows that provide strength, they lack the benefits offered by modern aluminium windows like maintaining the theme and style, thermal insulation, and a lot more.

Recyclable

Aluminium is completely recyclable and non-toxic. As a matter of fact, it is one of the most easily recycled metals which makes it a better choice for anybody trying to be more ecologically responsible by lowering their carbon footprint. Only 5% of the energy necessary to create your ordinary aluminium window is required to recycle it, which, when combined with the product's natural energy-saving features, results in a greener material. Furthermore, the use of aluminium aids in the conservation of wood. Aluminium not only has a minimal carbon footprint but if you ever need to replace your aluminium frames, the old ones can be recycled into new products. Aesthetically Pleasing

The most significant benefit of aluminium windows over uPVC windows or wooden windows is that they are quite aesthetic. The windows have light lines to the outside, and new production procedures also allow customers to select the insulation value.

Aluminium windows are adaptable. Their sleek look complements modern structures, while their strength complements commercial complexes.

When comparing a plastic wood grain window to an aluminium window, buyers will notice the difference in the contoured transom and finish on a matching aluminium window. When comparing vinyl doors to aluminium doors, the contrasts are much more pronounced. Aluminium windows are offered in all classic casement configurations.
Let the upgradation begin!

Sahil Ahuja
09 Jan 2019

Good product and awesome team.

Anil Singhal
09 Jan 2019

Happy with the quality and service Team

Subha Singh
09 Jan 2019

I like the service offered by fenesta. Its one of the best upvc window making company. Thanks to fenesta raipur and Mr.prakash

Nimesh Kher 
09 Jan 2019

It's great I have recently renovated my room with fenesta windows really mind blowing.

Rakesh Baweja
09 Jan 2019

Happy with the team and services