Top 5 Benefits of Choosing uPVC windows for Your Home Jun 24, 2022 By &nbspFenesta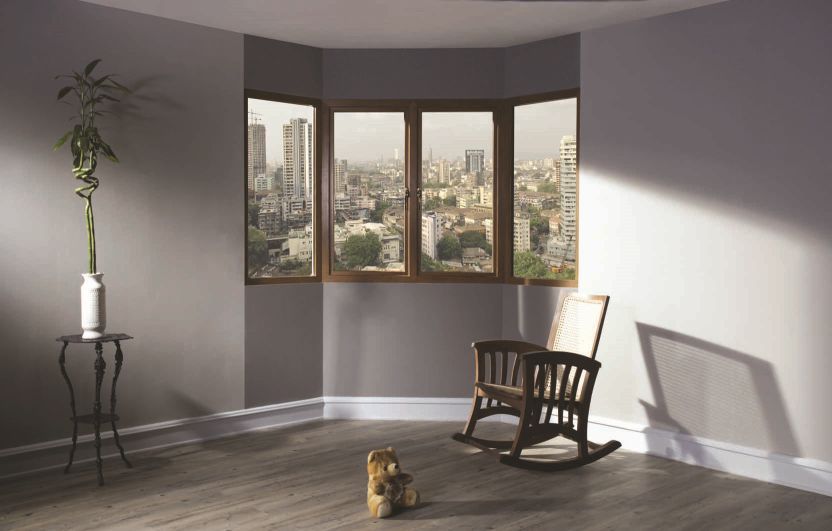 Windows are an important part of a home's design, regardless of whether it is new construction or an old one. The functional benefits of windows are well-known. They allow natural light to enter the home, make spaces feel less confined, offer amazing views of the outside, and keep the house ventilated. Apart from this, they are also significant in defining a home's aesthetic value. Old, creaking windows and sleek, modern, well-designed windows can be the difference between a derelict structure and a well-kept home, also affecting the value of the property in the long run.
It is vital to put due thought into choosing the right kind of windows to not only ensure that they complement the other features of your home's architecture, but that they also deliver a good number of benefits. That is why fitting uPVC windows have become a popular choice among homeowners today. uPVC windows are available in a wide range of styles, designs, colours to ensure complete design flexibility, helping people find the perfect match for their homes. You can also choose uPVC windows with mesh or grill options, based on your requirements.
Whether you are building your new home or you are just renovating your existing space, here are some of the benefits you can expect if you choose uPVC windows.
Durability
uPVC is a strong material that is formulated to last for years to come. uPVC does not rust, warp, flake, chip, rot, which makes for easy maintenance and windows that keep on looking as good as new even after years. uPVC windows are also resistant to the harmful UV rays of the sun and harsh weather conditions. So, whether it's the scorching summer of Delhi, the cold winds of the Himalayas, or the frequent showers of coastal areas, uPVC windows stand strong and fast.
Protection from the Elements
uPVC windows offer high thermal and sound insulation, helping maintain a comfortable ambience inside the house. Being a bad conductor of heat, uPVC also does not allow the air from inside to escape and keeps the outside air outside, which also helps reduce the load on the air conditioner, in turn lowering the energy consumption. You can opt for several additional features as well, like getting uPVC windows with mosquito mesh, grills, multiple lock points, double- or triple-glazed glass, hurricane bars, to enhance the protection based on your requirements.
Wide Range of Choices
uPVC windows come in a number of styles and designs to ensure you can find something that perfectly suits your individual needs. From casement, sliding, and fixed to tilt and turn, bay, and glass to glass windows, ample choices in handles, glass, mesh and grill, and much more, it is not at all difficult to get the best uPVC windows for your home.
Negligible Maintenance Requirements
uPVC windows are designed for long-lasting performance and involve no maintenance headaches that you need to contend with. Colour that can withstand years of UV exposure, steel-reinforced frames and sashes and impact modifiers for a high load-bearing capacity, and a uPVC formulation that maintains the shape of the windows even against wide temperature fluctuation. Simply cleaning them once in a while with a mild soap solution and a soft cloth is more than enough to maintain their sheen.
Eco-Friendly
Today, sustainable solutions are the call of the hour. uPVC is a material that can be completely recycled and reused for production. The rising acceptance of uPVC windows also reduces the need for wooden frames, which can go a long way in helping curb deforestation.
With these and many more benefits to offer, it is easy to see why uPVC windows have become so popular today!

Sahil Ahuja
09 Jan 2019

Good product and awesome team.

Anil Singhal
09 Jan 2019

Happy with the quality and service Team

Subha Singh
09 Jan 2019

I like the service offered by fenesta. Its one of the best upvc window making company. Thanks to fenesta raipur and Mr.prakash

Nimesh Kher 
09 Jan 2019

It's great I have recently renovated my room with fenesta windows really mind blowing.

Rakesh Baweja
09 Jan 2019

Happy with the team and services