Treat Yourself To Your Dream Master Bedroom Mar 08, 2016 By &nbspFenesta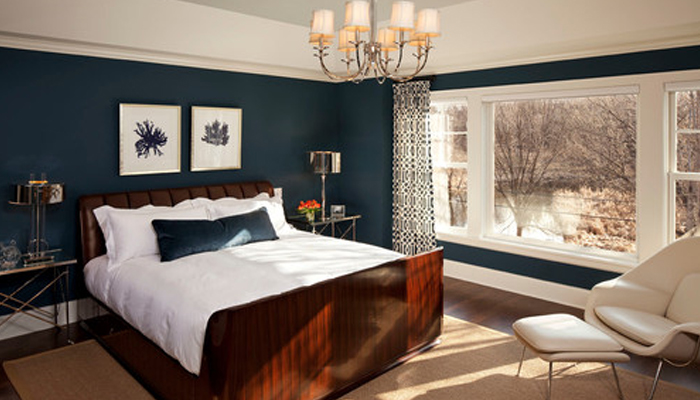 The master bedroom in a home is one of the most important rooms with a very significant reason: it's entirely your space. As such, it would be fair to say that for whatever time and energy you spend decorating the rest of the house, most of it is required to style this one room. Bedroom interior design has evolved to a point where nowadays the styles and design options available for choice are varied and extensive. It all depends on the kind of look that you desire and the amount of money you are willing to spend on it. Every single piece of furniture in the room and even elements such as new doors or walls can be made use of to create a lovely ambience. Some of the factors to consider when decorating your dream master bedroom are: Keep in mind the functionality aspect. Bedrooms are not just for sleeping; they can be used as a safe haven for some quiet time too. Throw in some comfy furniture like an oversized chair or a two-seater sofa. Create the right mood with good lighting fixtures. A great room would be one that has large windows for natural light during the day and something like spotlight to be used at night. Another option is to have a big corner also that provides just enough light to set the right tone. One of the most important pieces of furniture in the master bedroom is the bed. If you are going for something heavy duty with a headboard, make sure it complements the rest of the decor. Another option is to go for a lighter weight contemporary option. Also, color, pattern and texture of the bedding will be of great importance, as it will complete the look of your dream master bedroom. A great room that has been decorated with care and taste can provide a lovely ambience for relaxation and spending time. For this reason alone, it's worth your while to put in effort when decorating your master bedroom. If you're trying to get started with your redecoration, follow these tips above and get started on the project immediately.

Sahil Ahuja
09 Jan 2019

Good product and awesome team.

Anil Singhal
09 Jan 2019

Happy with the quality and service Team

Subha Singh
09 Jan 2019

I like the service offered by fenesta. Its one of the best upvc window making company. Thanks to fenesta raipur and Mr.prakash

Nimesh Kher 
09 Jan 2019

It's great I have recently renovated my room with fenesta windows really mind blowing.

Rakesh Baweja
09 Jan 2019

Happy with the team and services