Tips For Bay Window Treatments In The Living Room Mar 08, 2016 By &nbspFenesta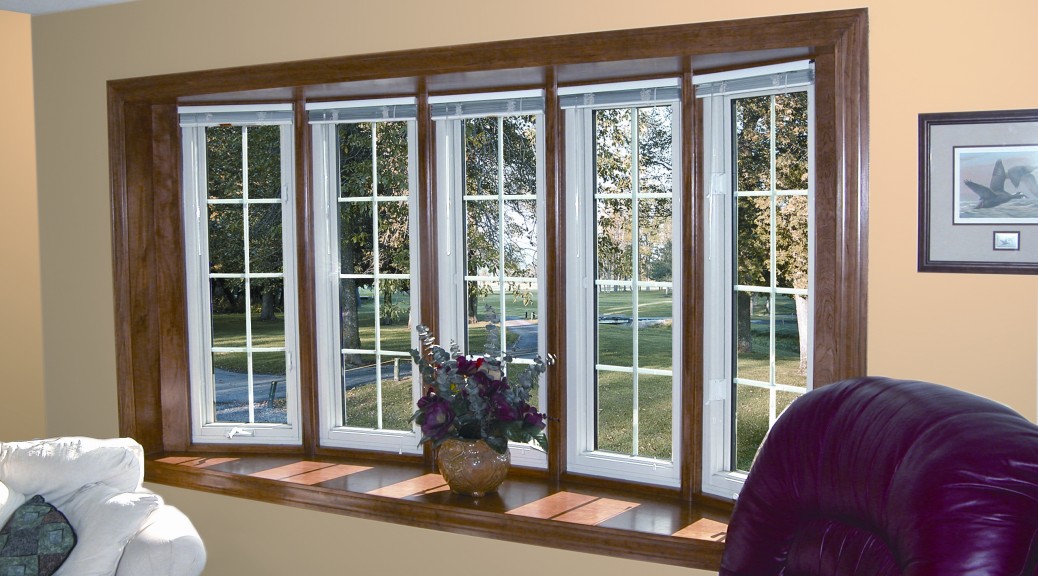 In today`s homes, bay windows are some of the biggest windows you`ll find. Their size and shape, however, can sometimes leave homeowners guessing when it comes to dressing them. But bay window treatments don`t need to be a mystery. Consider these tips before you start and you`ll find your own living room design in no time. Begin designing your window area by thinking about how it will be used. If it faces the yard and you will enjoy watching birds and other wildlife, you may like to have curtains that look best when they're open. If you get harsh direct light at some point in the day, having a solid covering to protect against the sun's heat and UV rays will be beneficial. If you have a window seat, take into account how you will get comfortable among the curtains or blinds when you sit back to enjoy a book. All these things and more will play into your design options, especially in your living room. Depending on how your bay window is constructed, there are a few things you'll want to figure out before going shopping. First - if your windows have enough frame space between them, you have the option of treating the window area as a whole or treating the individual windows separately. Next - if you have a window seat or other polygonal surface area, you'll need to think about whether you want curtains to border that shape or if you'd like to just have a singular flat rod that, when closed, blocks off the whole area (windows, seat, and all). These aren't hard and fast rules, but they're helpful when thinking about what you want your finished product to be like. Select your colors and patterns based upon your existing room design or, if you are redesigning the room, based upon your newest inspiration. Draw sketches of what you like or find inspiration by browsing through online stores or magazines for ideas of what's available. Think about the window from the top down. Rods, rings, tabs, and valances at the top; curtains, blinds, shades, and various translucent options of each of these as well as tie backs or gathers in the middle; and flowing curtains or finely designed seams and windowsills at the bottom. Have fun with your arrangement. Don't be afraid to bring something home to try it out and, if it doesn't work out, return it. Get swatches of the paint colors you have in your living room and the fabrics you're considering and take them home to see them in the actual light together to get an idea of how it might look. Do whatever it takes to get the look you want, even if it takes a few tries!

Sahil Ahuja
09 Jan 2019

Good product and awesome team.

Anil Singhal
09 Jan 2019

Happy with the quality and service Team

Subha Singh
09 Jan 2019

I like the service offered by fenesta. Its one of the best upvc window making company. Thanks to fenesta raipur and Mr.prakash

Nimesh Kher 
09 Jan 2019

It's great I have recently renovated my room with fenesta windows really mind blowing.

Rakesh Baweja
09 Jan 2019

Happy with the team and services