The Benefits Of External Casement Windows Mar 08, 2016 By &nbspFenesta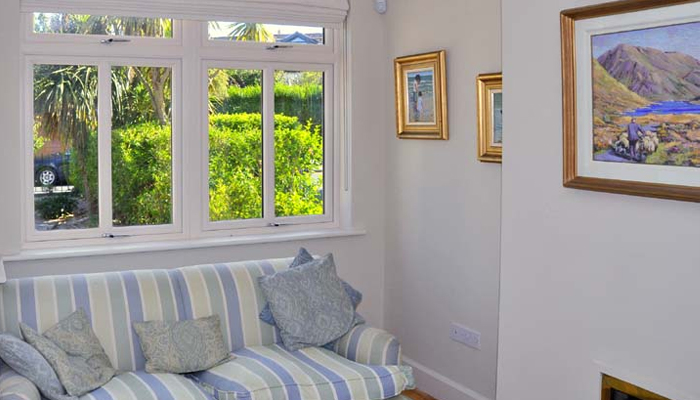 Casement windows are windows that are hinged to a solid frame at the side and open towards the outside of the house. When you are going through the process of choosing the doors and windows for your home, having external casement windows is one of the options.
Just like there are a number of front door designs available, for e.g. external casement doors, the window section too comes with a wide enough choice range and each design has benefits of its own.
Here today, we are going to detail the benefits of using external casement windows for your home:
Casement windows are high on the energy efficiency radar, as they come in second after fixed-pane windows. The reason for this is the fact that when the window sash closes, it presses against the frame very securely and this leaves little or no room for air entry or leakage, for that matter. So in that sense, they are extremely weather-tight.
Having an external casement window allows for more air into the house as the open sash can act like a chute and help force more air inside the house. Also, for maximum amount of cross ventilation, casement windows work best.
While front door designs like external

casement doors

have their own benefits, one of the advantages that having external casement windows offer is that they are easier to maintain and clean. Since the entire sash can be moved away from the hinge side of the window frame, this facilitates easy access to all sides of the window and easy washing.
When it comes to security, casement windows come out tops. Since the locks are integrated into the frame of the window, they are more secure.
All the advantages above make casement windows a good choice for your home.
Looking for new windows? Choose casement windows and start reaping the benefits immediately!

Sahil Ahuja
09 Jan 2019

Good product and awesome team.

Anil Singhal
09 Jan 2019

Happy with the quality and service Team

Subha Singh
09 Jan 2019

I like the service offered by fenesta. Its one of the best upvc window making company. Thanks to fenesta raipur and Mr.prakash

Nimesh Kher 
09 Jan 2019

It's great I have recently renovated my room with fenesta windows really mind blowing.

Rakesh Baweja
09 Jan 2019

Happy with the team and services