Sliding VS Casement Windows: What Suits You? Apr 22, 2020 By &nbspFenesta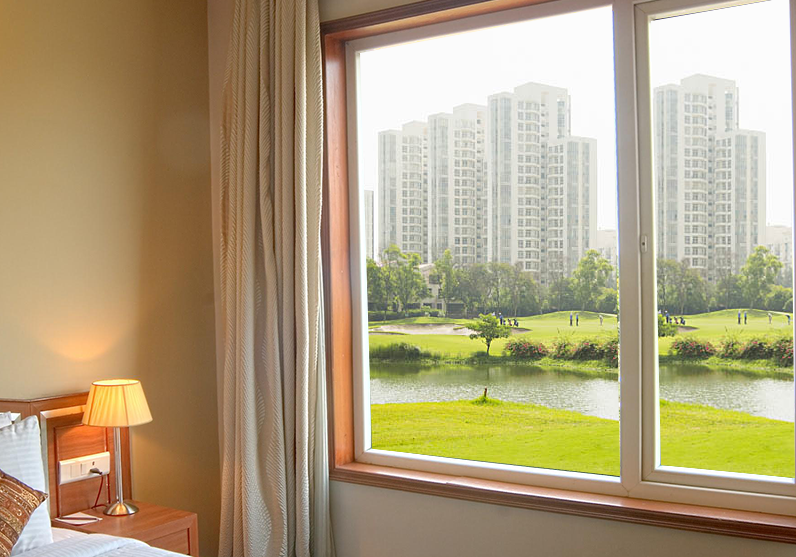 If you are planning to build a home or are looking to replace your existing windows, choosing uPVC windows might be the most sensible idea. As a material, uPVC offers several advantages. Furthermore, be it uPVC sliding windows, the price you pay at the time of installation reaps dividends in the long run in the form of seamless functioning and hassle-free maintenance.
Now, when it comes to choosing the right windows, you have a lot of choices in style and design, the most popular of them being uPVC sliding windows and uPVC casement windows. Here is more information on these two popular window styles which can help you decide which would be most suitable for your home:
What are Sliding Windows?
Affording absolute ease of use, sliding windows can be a beautiful addition to your home. Sliding windows have sashes that slide to the left or right in a single frame and allow for easy usage. With uPVC sliding windows, you can also choose from various colours, designs, and grill and mesh options to personalise the windows further.
What are Casement Windows?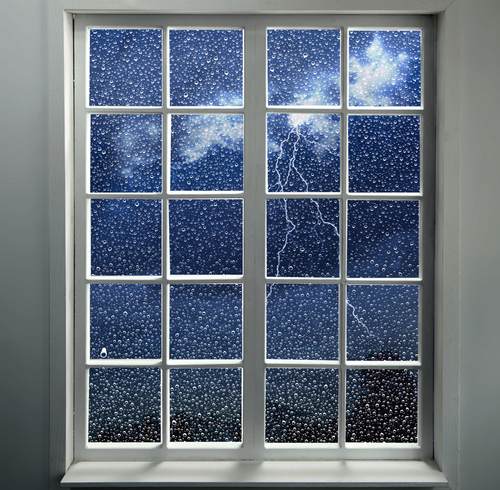 Improving the appearance of your home and making it more energy-efficient, casement windows are among the most popular window styles. They open and close like doors and are attached using side-mounted hinges. Like sliding windows, casement windows too can be customised based on the colour or frame and grill and mesh options.
The Main Difference between the Two Window Styles
There are a few basic differences between casement and sliding windows by Fenesta which should help you in deciding which style would suit your requirements best.
Physical Differences
When it comes to choosing the right windows, the dimensions of the aperture would have a major effect on your decision.
Sliding windows are best suited for openings that are wider than they are tall, as they include multiple sashes that slide over each other. On the other hand, casement windows are more often chosen for tall, narrow openings, as they are attached by their sides and can be opened by swinging them inside or outside. You can, of course, opt for combination windows, which integrate more than one window style. If you face any confusion in this regard, you can always opt for professional consultation for help in deciding which window type suits your home.
Ventilation
There is a difference in how the air would flow through an opening. While casement windows open completely, in typical sliding windows, some part of the window remains closed or overlapping. So, it can be said that casement windows allow the air to pass through from the entire opening, whereas you can control the amount of air getting through with sliding windows. Basically, based on where the window is being installed and based on the ventilation requirements of the space, you can choose from uPVC sliding or casement windows.
The Benefits of Sliding and Casement Windows
Both window styles are a great choice for your home. However, here is some more information about their individual benefits which should help to make a decision easier.
uPVC Casement Windows
Superior Ventilation: These types of windows offer the most in terms of opening as they can completely swing away from the frame. Also, as the open sash can act as a flap, casement windows can also catch side breezes and funnel the refreshing air into your space.
Better Views: Casement windows have fewer obstructions that may be used to divide panes of glass as compared to other types of windows. This helps in offering you a broader and clearer view of the landscape outside. These windows let you feel more connected to the outside.
Ease of Maintenance: While uPVC windows require minimal maintenance as it is, the whole process is easier than ever for casement windows. The sash can be opened completely, which makes cleaning the window very easy.
Sliding Windows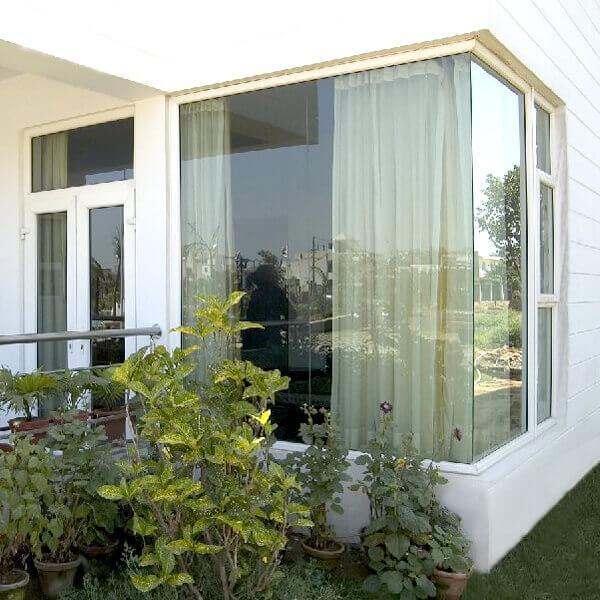 Low Maintenance:Built with much fewer parts than most conventional windows, sliding windows are quite easy to maintain.
Durable Options: Windows that utilise pulleys or springs may at times wear down or fail after a while. As uPVC sliding windows do not rely on such components for their functioning, they are quite durable in the long run.
Ease of Use: Sliding windows are easy to open as they slide to the side instead of you having to push them open.
Benefits of uPVC Windows
Regardless of whether you choose sliding or casement windows, there are some benefits that both styles will offer:
Energy Efficiency: When you choose uPVC as a fenestration material, energy efficiency is one of the best advantages that you get. uPVC does not retain or allow the transfer of heat; that way, it ensures that a comfortable ambience is maintained inside the home.
Numerous Variations in Design: One of the challenges that you may have been faced with finding new windows is being able to find the right window style that complements the existing architectural style of your home. However, with Fenesta's range of windows, you have so many options to customise the design of your window that you will not face any hassles in this regard.
Exceptional Security Features: When you choose a reliable window manufacturer like Fenesta, you can rest assured about the security. All windows come with multiple lock points and reinforced frames to offer you peace of mind.
Consider the differences and benefits of both casement windows and sliding windows, analyse them based on your requirements and preferences, and you should be able to choose the right design for your home.

Sahil Ahuja
09 Jan 2019

Good product and awesome team.

Anil Singhal
09 Jan 2019

Happy with the quality and service Team

Subha Singh
09 Jan 2019

I like the service offered by fenesta. Its one of the best upvc window making company. Thanks to fenesta raipur and Mr.prakash

Nimesh Kher 
09 Jan 2019

It's great I have recently renovated my room with fenesta windows really mind blowing.

Rakesh Baweja
09 Jan 2019

Happy with the team and services