5 Benefits of uPVC Windows for Replacement in Home Apr 24, 2020 By &nbspFenesta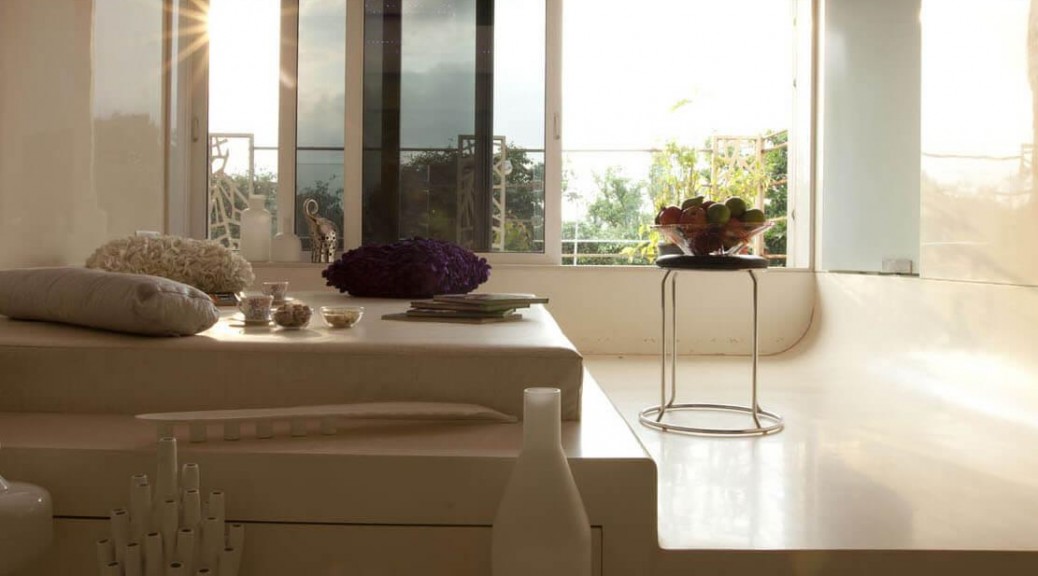 Owning a house is a wonderful feeling. Right from villas to studio apartments to beautifully located society flats – there's a choice for every preference. However, even in the age of these ready-to-move-in residential properties, there are those who still opt to construct their own home. After all, nothing comes close to the satisfaction of planning, building and designing your house, does it?
Now that we are speaking about building a home, we have to talk about fixtures. Nowadays, one of the most trending building fixtures for residential properties is uPVC windows. Apart from the benefits that these windows bring along, they enable you to create beautiful facades, side and back views for your home.
Say Goodbye To Noise Pollution
When you are at home, the voices and laughter of your loved ones is what you want to hear, not the noise from outside, especially when you are studying, meditating or sleeping. uPVC windows can resolve this concern. Generally, noise from the outside enters your house due to the gaps in the windows, which are a result of design, construction, and installation flaws. These gaps allow the unwanted noise to enter the house, disturbing the serenity of your abode.
uPVC windows have sound insulating properties as they are designed with double glazed laminated glass, which reduces the noise from outside. Adding to this, the windows come with double sealing with silicone sealant, and are fusion welded to improve the overall sealing. Comes with Energy Saving Properties
If you are looking for a cost-saving replacement of your existing windows, uPVC should be your material of choice for the new fixtures. These windows are designed with energy-efficient properties that help you in keeping the electricity bills under control. Problems like leakage of air or excessive radiation entering the home interiors make the space hot and humid, which leads to increasing the fan speed or switching on the air conditioner. With these amazing windows, such issues can be tackled conveniently that too without having to sacrifice on the aesthetic appeal of your home. Designed with double or triple glazing, these windows have air-tight sealing and multiple chambered profiles. Also, since uPVC is a poor conductor of heat, it neither transfers nor retains heat inside the rooms.
Requires Less Maintenance
Maintaining home interiors is a task that everyone has to do. Whether you do it yourself or hire a house-help for the same; making sure that the sofa cushions are clean and that there are no dust particles on the cabinetry, and so on, are just a few of the factors that are to be kept in check. And if your building fixtures like windows require excessive maintenance, then that is a different hassle altogether.
Maintenance is one of the reasons why people generally opt for replacement of windows; this is where uPVC scores big time. These windows are non-deteriorating in nature, easy to clean, and are termite and corrosion-resistant. The windows are layered by a unique tropical blend that helps the windows withstand strong radiation years after years without any discolouration issues. Ensures Better Safety Home security is another thing that concerns homeowners. Well, most of the robbery and thefts take place as windows are not well-secured. But, uPVC windows are double or triple glazed for added strength and have multiple locking points. Adding to this, there are grills fixed on the sill as well as on the uPVC frames which are installed using an innovative grill adapter. So, removing uPVC windows by unwanted means becomes extremely difficult. Elegant and Appealing
Lastly, another reason why you should consider the replacement of your existing windows with uPVC is its ability to spruce up your home interiors effortlessly. These are designed to uplift both the interiors and exteriors of your home while elevating your home's facade. uPVC windows are available in different styles like bay, villa, casement, sliding, tilt and turn, and much more. Along with the various styles, these windows are available in a wide range of colours as well. So, you can select the one that suits your interior requirements the best.
uPVC windows come with additional benefits like protection against the storm, block rainwater seepage, prevent building up of dust inside the channels, and so on. Go for a replacement of your window with uPVC at the best cost and give your abode the appealing beauty that it deserves!

Sahil Ahuja
09 Jan 2019

Good product and awesome team.

Anil Singhal
09 Jan 2019

Happy with the quality and service Team

Subha Singh
09 Jan 2019

I like the service offered by fenesta. Its one of the best upvc window making company. Thanks to fenesta raipur and Mr.prakash

Nimesh Kher 
09 Jan 2019

It's great I have recently renovated my room with fenesta windows really mind blowing.

Rakesh Baweja
09 Jan 2019

Happy with the team and services