Picking Curtain Fabrics? It's Not That Easy! 3 Things For You To Consider Oct 08, 2015 By &nbspFenesta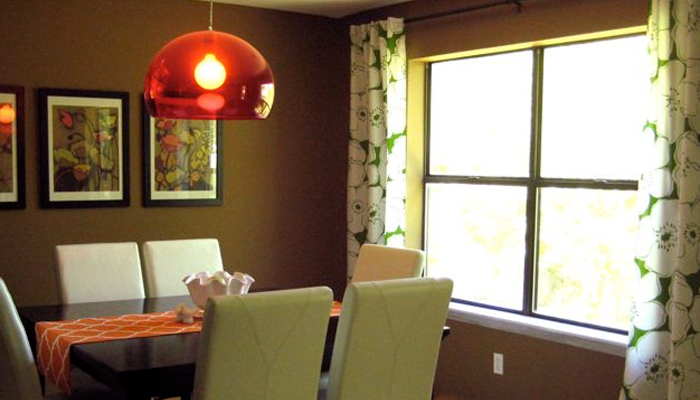 Curtains are much more than an accessory for your windows. They are a necessity, an essential element of your house without which even your privacy is affected. So, you have to take into consideration many elements before you get them installed. Among them, here are the three most important things for you keep in mind while you go shopping for them.
Fabric Thickness
Your curtains block the amount of light entering your room. So, depending on the design of the room, you can choose the thickness of the fabric. For instance, if you have a big room with large windows, then thicker fabrics will cause no harm. However, if your room is small or if you require enough natural light in your room, then you can purchase thin or sheer fabrics. Also, a combination of these too works wonderfully.
Along with controlling the amount of light entering your room, they help you with maintaining your privacy. So, while you can put sheers in your living room without thinking twice, your bedroom requires something thicker for obvious reasons.
Print and Colours
The print and the colours of your curtain play an important part in the interior designing of your house. For instance, you can buy curtains of light colour and floral or small prints if you want to allow more light into the room and also if you want to add a touch of delicacy and cuteness to the interiors. However, they are not a practical solution for your kitchen as stains are more visible on them. You can also match the colour of the curtains with cushions or other accessories in the room. The curtain designs are myriad and indulge yourself in searching till you get exactly what you want.
Length of the Fabric
Before you go to purchase the curtains, measure the windows in order to get a fair idea about the length of the fabric you would have to purchase. Depending on the design of uPVC window, you can purchase either floor length curtains which directly sits on the floor, or trouser length panels that break on the floor or puddle length curtains that form soft folds on the floor or customize them according to your window specifications.
However, don't constrict your thoughts when you have a lot of options available in the market for curtains and so accessorise your windows with valances, voiles, beads, shades, blinds and a lot more.
What type of curtains do you have at your home and what were your considerations before buying them. Share your ideas with us!

Sahil Ahuja
09 Jan 2019

Good product and awesome team.

Anil Singhal
09 Jan 2019

Happy with the quality and service Team

Subha Singh
09 Jan 2019

I like the service offered by fenesta. Its one of the best upvc window making company. Thanks to fenesta raipur and Mr.prakash

Nimesh Kher 
09 Jan 2019

It's great I have recently renovated my room with fenesta windows really mind blowing.

Rakesh Baweja
09 Jan 2019

Happy with the team and services