Know Your Door Handles : Enhance The Utility Quotient Of Your Doors With Style Aug 24, 2016 By &nbspFenesta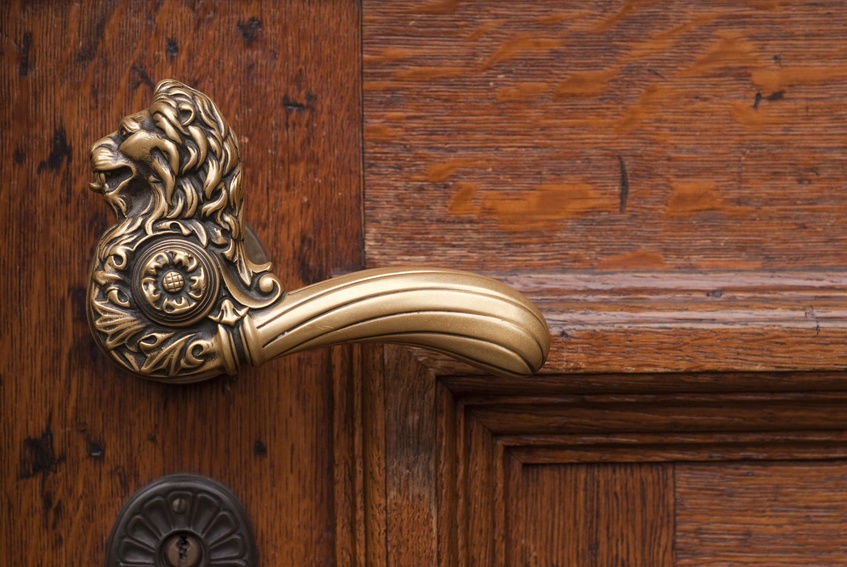 Doorknobs and handles have been around for centuries. Defining entry points everywhere, door handles are integral elements of our home interiors. Since they are responsible for the safety of our homes, it is important not to compromise on their quality. A sturdy handle acts as a tight seal and ensures hassle-free use throughout its lifetime.
Available in different forms and sizes, a contemporary door handle not only adds a striking finesse to your space but also secures it efficiently. Being in regular use, choosing the right door handle is an important task for efficient functioning of doors. Here is a quick overview on some of the types of door handles:
Meet the blend of sophistication and style in the form of these lever handles.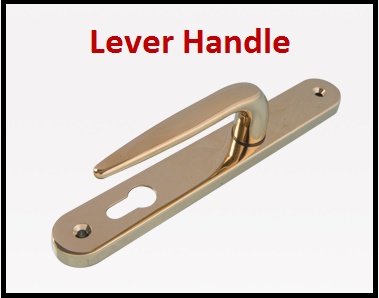 Also known as twist or sea horse handles, this type features a long arm that is grasped and rotated about its axis. They come in different variations for versatile usage. Prominently seen on the doors of hotel rooms, they can be a great addition for your apartment or patio doors, both aesthetically and functionally.
These lever handles can be coupled with rim or mortise lock for enhanced security. Extremely easy to operate, they add a dash of elegance to the approach.
Pipe Handles or Push/Pull Set Handles
Keep it simple and classy with this attractive push/pull handle set.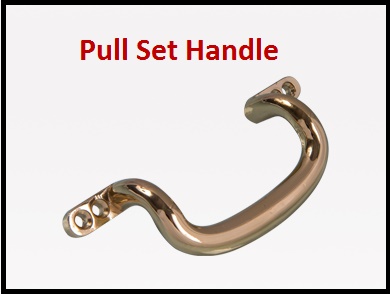 This type is commonly seen on many office and commercial sector doors. Shaped like a pipe, it provides maximum grip for your hands and is convenient for regular use. Easy to install and maintain, it is a fine choice to add flair to your workspace decor. It comes in a wide range of colors and materials for elevated appeal. The simple sleek design goes well with clear glass doors.
Sliding doors become hassle-free to operate thanks to these remarkable flush handles.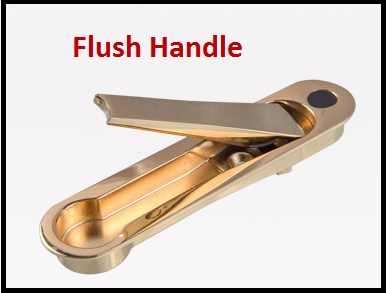 Redefine the appeal of your wardrobe door by installing these immaculate inset handles. The flush setting increases their durability and makes them a delight to use. Ideal for kitchen cabinet and furniture doors, you are sure to experience enhanced ease with them. Enjoy smooth and comfortable design by mounting these efficient flush handles on your sliding doors.
Highlight your home decor by opting for a striking designer door handle.
There are wide assortments of fashionable and antique door handles available in the market. Their mesmerizing designs and flawless finishes leave a lasting impression on the mind of visitors. Installing a designer door handle will add an eclectic charm to your home.
Although the conventional round knobs are still the most popular, there are so many different elegant shapes available today. If you wish to update your doors and partitions with exquisite handles, do consider the above types. They are bound to lend the perfect balance between style and utility to doors.

Sahil Ahuja
09 Jan 2019

Good product and awesome team.

Anil Singhal
09 Jan 2019

Happy with the quality and service Team

Subha Singh
09 Jan 2019

I like the service offered by fenesta. Its one of the best upvc window making company. Thanks to fenesta raipur and Mr.prakash

Nimesh Kher 
09 Jan 2019

It's great I have recently renovated my room with fenesta windows really mind blowing.

Rakesh Baweja
09 Jan 2019

Happy with the team and services