Is Your Window Energy Efficient? Dec 06, 2018 By &nbspFenesta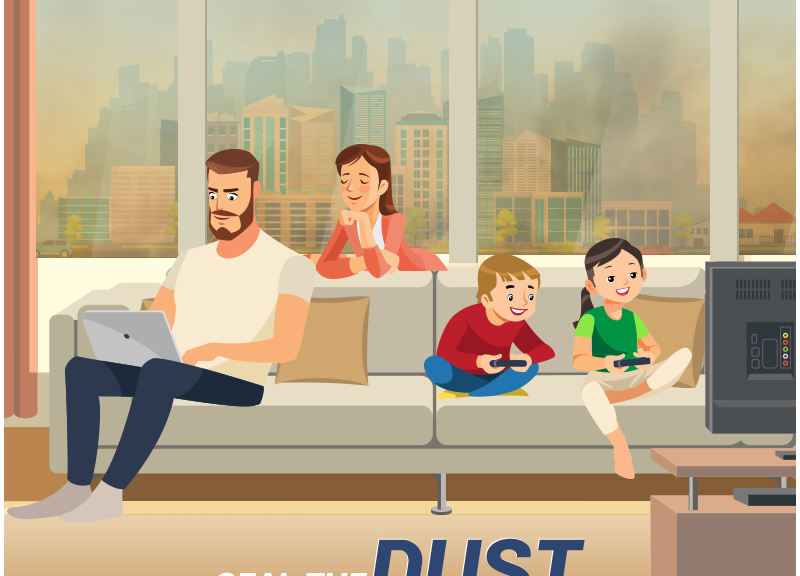 We all know windows provide light, fresh air, warmth and ventilation, but are you aware that windows impact the energy efficiency of homes and increase the electricity cost month on month.
It's important to understand that your electricity bill can only reduce, if you provide energy efficient solution to your homes.
Before, we tell you about how you can reduce your electricity cost, know the reasons why there is energy loss through windows and doors.
As per the 'Energy star (USA)' 25 % – 50 % of the energy loss is due to top 3 reasons: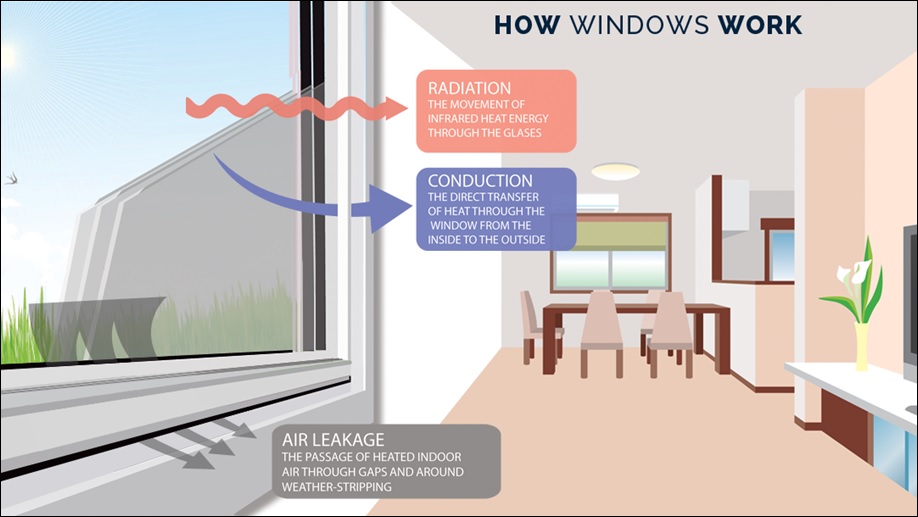 (1) Air Leakage - When hot air passes through the gaps between the door and window frame and enters the house this causes loss of energy.
(2) Conduction - Transfer of heat through the frame from outside to inside of a home, is another reason for energy loss.
(3) Radiation - Movement of infrared heat energy through the glass. Radiation heats the space excessively and adds to the air conditioning cost during the summers thus increasing the electricity cost.
Reduce energy bills by 15% using Fenesta windows. Fenesta understands the pain points of a customer regarding increased electricity bills. To curtail that they have energy saving features in their windows and doors.
Three energy saving features which make Fenesta the no.1 consumer choice brand are:
(A) Material - the use of UPVC. This material inherits the qualities of negligible thermal expansion/ contraction and has a very low thermal conductivity leading to product performance and energy efficiency. Due to poor conduction of heat, it neither retains heat nor does it transfer heat indoors, hence keeping your home cool, which means you save energy.
(B) Air Tight Sealing - Fenesta uses fusion-welded joints, multi chambered profiles, multiple point locks and silicone sealant to avoid any air leakage. This airtight sealing feature prevents the cold air from escaping out and inhibits the entry of hot air from outside which results in cooler interiors.
(C) Double Insulation - To avoid heat radiation, Fenesta offers double or triple insulated glass to save power and energy inside the home.
While these features will make windows energy efficient, it's essential to know how these profiles benefit to enhance the product performance:
(A) UPVC - Is made of special weather resistant blend and additives which ensures doors and windows retain shape, color and lustre under any temperature variation. It's built in low thermal conductivity leads to superior energy efficiency.
(B) Fusion Welded Joints - Enhances insulation and ensures that windows and doors are leak proof.
(C) Multi Point Locking System - Improves the sealing and enhances the sound and thermal insulation.
(D) Steel - Durability and the desired strength is due to zinc coated steel fittings in the window and door, preventing warping and declining of the frame.
If your electricity bill is on a rise, you know how to reach us. Share you window issues with us. Fenesta will be happy to help.

Sahil Ahuja
09 Jan 2019

Good product and awesome team.

Anil Singhal
09 Jan 2019

Happy with the quality and service Team

Subha Singh
09 Jan 2019

I like the service offered by fenesta. Its one of the best upvc window making company. Thanks to fenesta raipur and Mr.prakash

Nimesh Kher 
09 Jan 2019

It's great I have recently renovated my room with fenesta windows really mind blowing.

Rakesh Baweja
09 Jan 2019

Happy with the team and services