Interesting Storage Spaces Mar 07, 2016 By &nbspFenesta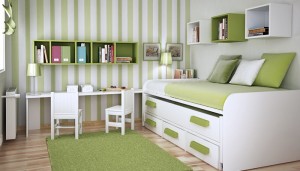 Irrespective of whether you have a small or big house, a little more storage space is always welcome. There are a lot of spaces within our bedrooms, bathrooms, living rooms and kitchens that have space that can be used. It's just that we don't realize the possibilities. What's more, spaces like storerooms and staircases can also be utilized for storage.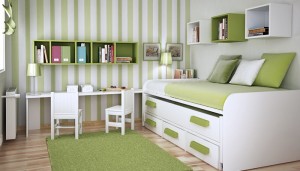 Besides opting for furniture that can do double duty, one can also use old closet doors, window shutters, storage boxes, bins, small shelves, etc by redecorating and using them in unusual ways. They can also serve as pieces for making unique art work. Most homeowners witness space crunch in their homes and start looking for more furniture. However, stuffing interiors with loads of furniture only reduce movement space and makes rooms look smaller. The solution therefore lies in reducing furniture but increasing storage space. So here are a few storage ideas that can help:
Have old window shutters? Paint and join them to make an enclosed container to store umbrellas.
Use old forks to tuck in your notes in place of the sticky notes. You could hang them up above your study or wok table.
Drill in hooks on the walls of your storeroom to hang folding chairs that you use once in a while.
Have too many baskets with covers? Make them over with laces or ribbons and stack them up either in storage rooms or under the stairway.
Use your old closet door as a magazine storage rack by removing the panes and keeping the frame intact. Let the door knobs stay and definitely paint them.
The old window shutter can also be used to store letters or cards by fixing it up a wall. Use stickers to make them more appealing/
Have an old suitcase? Create pockets in it using firm handmade paper of various colors and use it to store small utilities like stitching kits, painting tools, etc.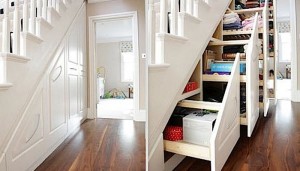 There is a lot more that can be done using the old and existing items in your house. You just need to look around for the correct objects and use your creativity to make them unique yet useful. Have more creative storage ides to share? Post them below; we'd love to know!

Sahil Ahuja
09 Jan 2019

Good product and awesome team.

Anil Singhal
09 Jan 2019

Happy with the quality and service Team

Subha Singh
09 Jan 2019

I like the service offered by fenesta. Its one of the best upvc window making company. Thanks to fenesta raipur and Mr.prakash

Nimesh Kher 
09 Jan 2019

It's great I have recently renovated my room with fenesta windows really mind blowing.

Rakesh Baweja
09 Jan 2019

Happy with the team and services