5 best areas for creating reading nooks Mar 07, 2016 By &nbspFenesta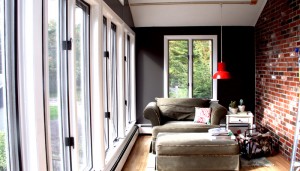 While the book worms don't really need a dedicated place for reading, a room without a reading nook is practically incomplete. Reading areas are not only a necessary for a cozy reading experience but can also foster reading habits in people who are not so fond of it. Dedicating a separate room for creating a reading space may not be possible for everybody. No matter how small a house, creating a reading nook is just a matter of careful analysis of your interior spaces.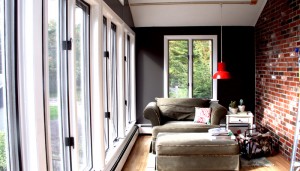 Some of the space you could use to create reading nooks includes:
If you happen to have a bay window in your room, utilize it by creating a divan along its walls. Opt for a divan than has cabinets so that you can keep your books within reach.
A big closet in the bedroom or living area can be used to create a reading space by removing two or three racks in the middle or maybe the bottom few, so much so that you can comfortably sit inside. Make the space cozy by stacking it up with cushions, an old blanket or duvet. Make sure you create a colorful cover for the blankets so that it doesn't look shabby.
Use the space under your stairway to create a reading joint by installing a seating. Stuff it with colorful cushions or your favorite soft toys. Opt for lampshades as they provide sufficient light without being strenuous to the eyes.
The spare wall in your bedroom or hallway which you've always wanted to use but couldn't figure how, can be used to create a reading area. Spread an old blanket. Throw around a few cushions. As for the books, you could either opt for the modern colorful wall tops in creative shapes or you could simply stack the books up on the ground.
Using a combination of rugs, you can use your attic to create a reading space. Combine the rugs with pillows and cushions and either an overhead lighting or contemporary lampshades. Take the help of a carpenter to create wall running racks to store your books however ensuring that you don't have to walk an entire length to reach out to choose books.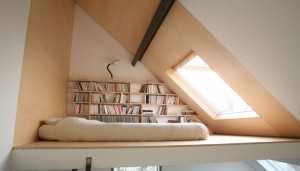 You could opt for wall suspended seating or grounded swing seating as reading areas. The options are many and most of them are inexpensive and very creative. Have a favorite reading area or a room space that can be converted into a reading joint? Share with us; we'd love to know!

Sahil Ahuja
09 Jan 2019

Good product and awesome team.

Anil Singhal
09 Jan 2019

Happy with the quality and service Team

Subha Singh
09 Jan 2019

I like the service offered by fenesta. Its one of the best upvc window making company. Thanks to fenesta raipur and Mr.prakash

Nimesh Kher 
09 Jan 2019

It's great I have recently renovated my room with fenesta windows really mind blowing.

Rakesh Baweja
09 Jan 2019

Happy with the team and services