3 Sneaky Ways to Maximize Your Storage Space Feb 10, 2016 By &nbspFenesta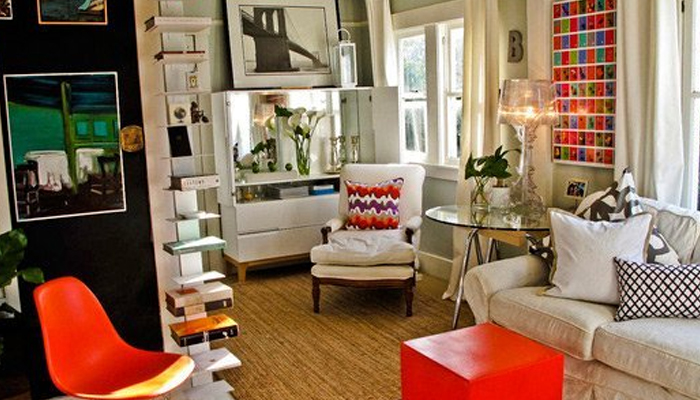 No matter how big or small a house is storage space is always a priority. Good storage solutions add to the functionality and charm of a home for sure. That being said, no matter how much storage space is available in a home, here are steps that can be taken to get the most out of it and maximize it is utility. Here are three sneaky ways how:
Look for nook and corners that are otherwise hidden. Most of the homes have features like enclosed staircases and these have a lot of valuable space that can be turned into storage options. Use these to create closets, niches or more shelf area. Let us say you have a new home, use readymade shelving just about anywhere in the house and use it for storing things such as books, decorative items or just about anything else. All you need to do is look.
Another sneaky way is to utilize the space around your storm doors. Also know as back entry doors, these doors usually have loads of free space around them as most people tend to us their front doors. This free space can be done up with wall racks and built in cupboards for storage purposes.
A great way to maximize space in the bedroom is to purchase leg raisers. This can be used for under the bed storage effectively. No matter where your home is, in Bangalore or Delhi, this storage option is going to work almost anywhere.
Using additional storage solutions is the best way to create a great living space for yourself. Using racks, storage containers, hooks for walls are little things that can make your home a powerhouse of storage, one that you can brag about and be proud of. Using these tips to smart storage solutions and start getting the maximum out of your home today!

Sahil Ahuja
09 Jan 2019

Good product and awesome team.

Anil Singhal
09 Jan 2019

Happy with the quality and service Team

Subha Singh
09 Jan 2019

I like the service offered by fenesta. Its one of the best upvc window making company. Thanks to fenesta raipur and Mr.prakash

Nimesh Kher 
09 Jan 2019

It's great I have recently renovated my room with fenesta windows really mind blowing.

Rakesh Baweja
09 Jan 2019

Happy with the team and services