How uPVC Windows and Doors Save You Money in the Long Run Sep 10, 2020 By &nbspFenesta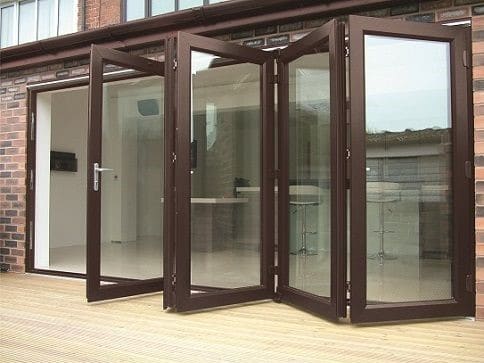 Owing to their unique properties, uPVC windows and doors are increasingly becoming the preferred choice of many homeowners. Not only do they have impressive durability but they also allow for low maintenance. They add to the aesthetics of your space and are easily available in a range of designs such as uPVC sliding doors and windows, uPVC casement doors and windows, and so on. As a fenestration profile, uPVC has time and again proven to provide excellent performance and is also known for offering the maximum level of comfort owing to its weather-resistant design.
Apart from these numerous benefits and the aesthetic appeal they add to any space, uPVC windows and doors also help in saving money in the long run. Wondering how that is possible? Here's how: -
They help reduce your electricity bill
Heaters (in winters) and air conditioners (in summers) have become more of a necessity these days. Both of them are major contributors to high electricity bills. From purchasing energy-efficient appliances to limiting the use of heaters and air conditioners, people take several steps to reduce their electricity bills. However, what they fail to take into account is that the regular doors and windows cannot maintain both cool and hot temperature for sustained durations. One of the most effective solutions to such a problem is getting uPVC windows and doors installed in your home.
uPVC has low heat conductivity and is a natural insulator. uPVC windows and doors provide insulation to your home because they keep the air tightly sealed within the system. This results in less dependency on heaters and air conditioning units to regulate the temperature inside your home.
They help save on maintenance costs
uPVC windows and doors are easy to maintain. One can easily clean uPVC doors and window frames by using a homemade cleaner made from liquid soap. Their smooth surface allows easy cleaning and one can even get rid of the toughest of stains with gentle scrubbing without any damage to the uPVC profile. This is all that is required on the maintenance front.
What's more, uPVC is quite different from other window materials and does not need regular fixing to keep them in good condition. There is no fading, rotting, rusting or flaking when you talk about uPVC windows and doors. In other words, homeowners get to save on the maintenance costs in the long run when they get uPVC windows and doors installed in their homes.
They are long-lasting
High on functionality, uPVC windows and doors are also long-lasting options for windows and doors of your home, office, etc. uPVC windows are fully termite-free, don't chip, and last for years without drying out or peeling. Hence, these windows and doors are an excellent investment because of the long-life they have.
They are weather-resistant
Irrespective of the weather outside, uPVC windows keep your home's interior quite ambient. Designed to be weather-resistant, these windows can brave high-speed winds and storms, proving effective and stable in different climatic conditions.
The price you pay for uPVC windows or doors is like a one-time investment that will help in saving money in the long run. Strong, smart, and durable - these windows and doors serve as one of the most suitable options for residential as well as commercial purposes.

Sahil Ahuja
09 Jan 2019

Good product and awesome team.

Anil Singhal
09 Jan 2019

Happy with the quality and service Team

Subha Singh
09 Jan 2019

I like the service offered by fenesta. Its one of the best upvc window making company. Thanks to fenesta raipur and Mr.prakash

Nimesh Kher 
09 Jan 2019

It's great I have recently renovated my room with fenesta windows really mind blowing.

Rakesh Baweja
09 Jan 2019

Happy with the team and services