How To Transform Windows Into Room's Focal Point May 03, 2015 By &nbspFenesta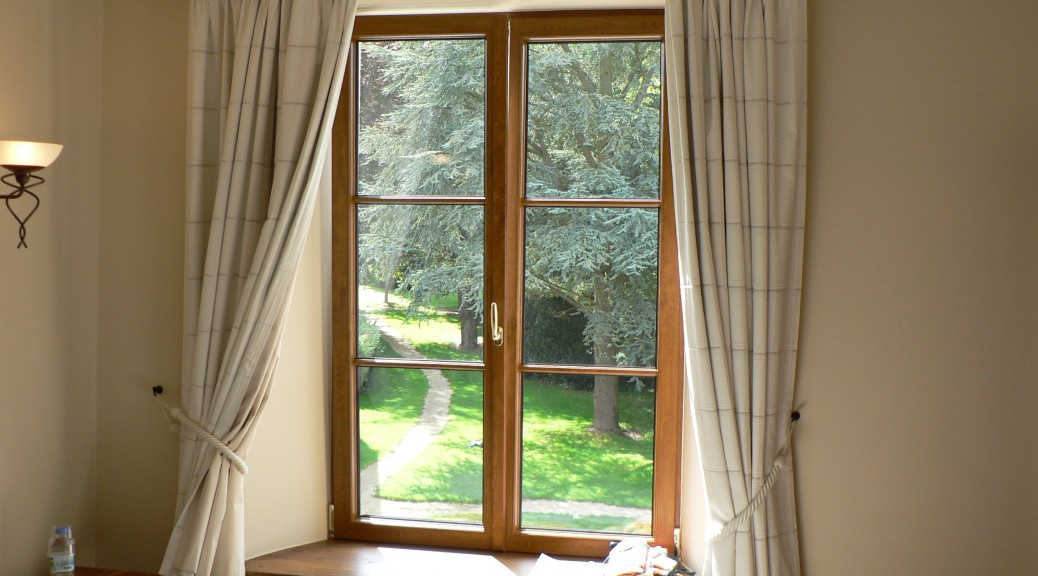 If you are in the process of redecorating your home, it might be worth your while to do something creative with the windows in order to make them more impressive. House windows are an important aspect when it comes to decor and there are various different styles that can be chosen to make the windows stand out.
Starting from unique window grills, to funky shades, to stylish frames or even unusual shapes, there are tons of methods that can be utilized:
Ditch the usual square or rectangular shape: Try something new like a big oval or circular pattern that does not open. This might require some extra work with the surrounding wall but in the end you will end up with a window that will definitely catch the eye.
Add color to the glass: The best possible way to add color to the glass of the window is by using a stained glass pattern. You can either get something extensive that covers the whole glass or alternatively just a stained glass pattern around the edges will suffice. Adding color to the house windows helps in making them attractive and adding the wow factor.
Put in a designer grill: This can be a geometrical patterned grill but what would really do the trick is an iron window grill in a floral pattern. There are a number of designs available in the market today. It`s just a matter of getting out there and looking for the right one.
Get a double panel sash window: This type of window has two vertically arranged panels and both of these panels can be moved all the way up and down. The frame makes a checkered pattern all over the glass. This

uPVC window

has a classic apple to it and will surely be the focal point in any room.
Add an interesting shade: If you do not want to do much with the actual window, you can accessorize with a great looking shade and still create an impact. There is ample choice from geometrical patterns, to floral patterns, to big bold contemporary pattern when it comes to shades. Choose one where the colors and design match the other decor in your room. Mix and match to create a harmonious look for the room.
Windows do not have to add just functionality to the room. Neither does the decor have to be restricted to getting fancy curtains. Sometimes, all you need to create a whole new look is just a little imagination.

Sahil Ahuja
09 Jan 2019

Good product and awesome team.

Anil Singhal
09 Jan 2019

Happy with the quality and service Team

Subha Singh
09 Jan 2019

I like the service offered by fenesta. Its one of the best upvc window making company. Thanks to fenesta raipur and Mr.prakash

Nimesh Kher 
09 Jan 2019

It's great I have recently renovated my room with fenesta windows really mind blowing.

Rakesh Baweja
09 Jan 2019

Happy with the team and services