Design Ideas: Frosted Glass Doors For Your Entrance Feb 03, 2015 By &nbspFenesta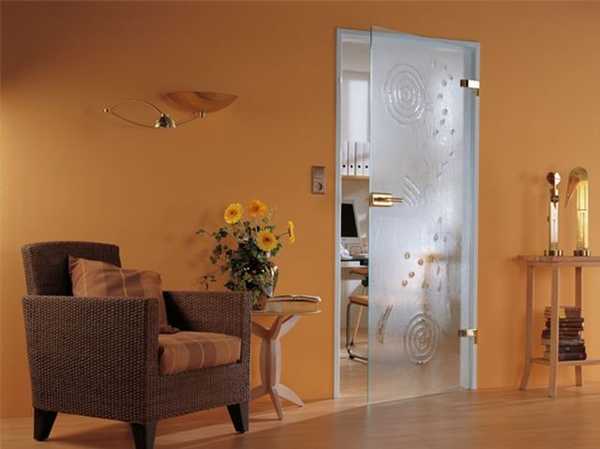 Frosted glass doors can add a spectacular appearance to your entrance. The market today is flooded with stylish and contemporary frosted glass door products, both for the entrance and to use as interior doors.
Of course, other than adding beauty and style these glass doors also add an element of privacy to your house and can go a long way in keeping peeping toms out. Making a decision about the style you want to exude depends upon the decor of your home, the look you want to present and the budget you are working with.
Either way, here are a few options to choose from:
Frosted Glass Wood Frame Combination
This can be used for an entrance door and also as an option for interior doors. The wooden frame creates a sense of solidarity and also enhances the look of the door overall.
Frosted Glass Wood and Stained Glass
This look will appeal to the artist in you. Frosted glass doors with stain glass patterns painted on them are very popular as they provide an additional outlet for artistic expression and decoration.
Frosted Glass Door Solid
If contemporary is your style, then this option of a frosted door is for you. With clean lines and a minimalistic look, this one sure is going to attract a lot of positive attention.
Frosted Door with Color and Number
Bold solid colours go well with frosted glass and this option in the picture is great for that classic old world charm added to a modern door. You can choose whatever color you like as an expression of your personal statement.
Frosted doors are appealing and incredibly functional at the same time. They also offer divisions option as interior doors without being bulky.
For a great looking entrance way, get out there and choose a stylish frosted glass door today.

Sahil Ahuja
09 Jan 2019

Good product and awesome team.

Anil Singhal
09 Jan 2019

Happy with the quality and service Team

Subha Singh
09 Jan 2019

I like the service offered by fenesta. Its one of the best upvc window making company. Thanks to fenesta raipur and Mr.prakash

Nimesh Kher 
09 Jan 2019

It's great I have recently renovated my room with fenesta windows really mind blowing.

Rakesh Baweja
09 Jan 2019

Happy with the team and services