How to Measure Doors for Replacement: 4 Simple Steps Jun 22, 2020 By &nbspFenesta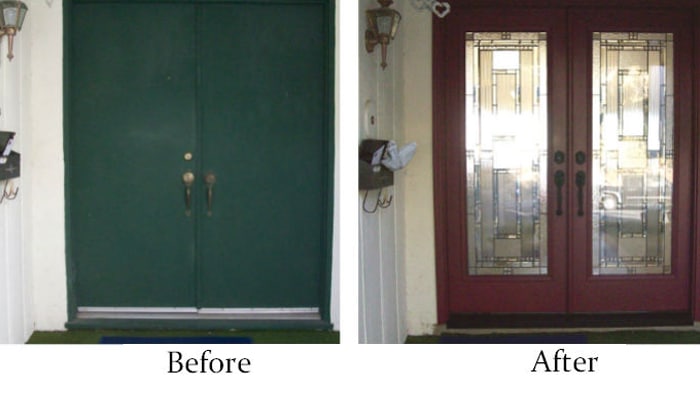 Replacing your old doors is something that you may have considered many a time, only to put it off "because the current ones still close and can be locked". However, there are many reasons besides decay or a complete breakdown, for replacing your doors. For instance, when you notice light coming through them, face difficulties in opening or closing them, or feel cold or hot drafts of air when you stand right next to them.
Once you decide to take up this project, the next thing that follows is the measurements. From balcony doors to your kitchen and entrance doors, you will need to take accurate measurements before you place an order for the replacements. Now, a common belief is that measuring the width, height, and door thickness is enough for replacing doors. But that is far from accurate. If you wish to find the right replacement doors for your home, you should consider getting in touch with the professionals. That way, you will be able to procure perfectly fitting doors for residential homes in 4 simple steps:
Step 1: Schedule a Consultation
The first step would be to schedule a consultation with a trustworthy door manufacturer. Their team of experts will be able to take precise measurements of the doors that require replacement. Many manufacturers offer free consultations and also help you choose the perfect doors for residential homes, including the best-suited design and style for the doors.
Step 2: Site Survey
Choose a door manufacturer that offers a site survey, which is a feasibility check carried out to make sure that the installation process can be carried out seamlessly. This process involves taking precise measurements of every aperture. These measurements are used for manufacturing custom made doors that are a perfect fit. A site survey is a must to not only ensure feasibility but also examine and correct the measurements of the replacement doors.
Step 3: Mutual Signing of the Document
After the surveyors have completed the measurements, they will record them in a document. Both the parties will sign the document. For your own record, you will also get a copy of the document. This information will provide the basis for technical drawings which the factory will use to manufacture your balcony doors, entrance doors, kitchen doors, bathroom doors, or other doors for your home.
For perfect installation, it is important to ensure that the door aperture is ready for measurement. For instance, here are some of the things that should be ensured for the aperture to be considered as ready:
The initial coat of paint has been put on Complete plastering has been done The flooring is finished (in the situation where the doors begin from the floor level) The opening must be in straight lines, vertically (90 degrees to the floor) and horizontally (parallel to the floor).
For site readiness, there are certain prescribed conditions. If these conditions are not met, the entire purpose of taking measurements is defeated. Even a tiny change in aperture means a change in the measurements and the door would need to be reordered. Such changes only lead to loss of time and costs which can be easily avoided. If you plan to make changes in the aperture, then do so before the site survey.
Step 4: Installation
Choose a door manufacturer that has trained installers and specialises in a quick and seamless installation. That way, you can rest assured that the doors at your home will be replaced with minimal disruption to your daily routine.
Advantages of Going for a Reputed Door Manufacturer
There are many advantages of going for a reputed door manufacturer, starting with the assurance that you will be getting correctly-sized doors for your home. Right from the selection of designs for balcony doors, entrance doors, etc. to the after-sales services; look for door manufacturers that offer end-to-end services.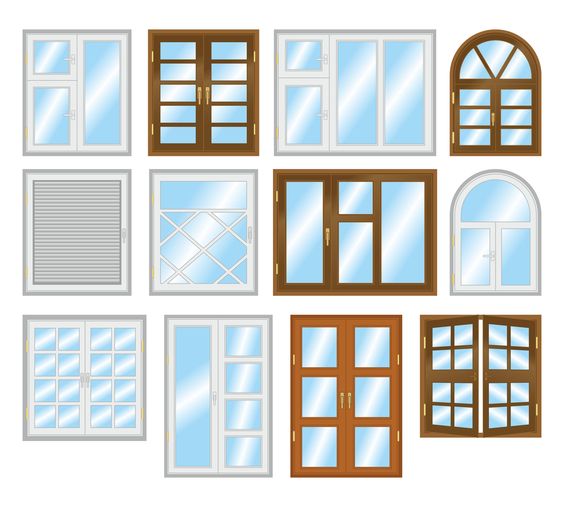 At the end of the day, a door manufacturer that is ready to listen to your requirements, understand them, and has the expertise to deliver the same is the best choice. So, when you look for new airtight doors for your home, make sure to get your doors measured correctly to ensure that you get nothing but the best!

Sahil Ahuja
09 Jan 2019

Good product and awesome team.

Anil Singhal
09 Jan 2019

Happy with the quality and service Team

Subha Singh
09 Jan 2019

I like the service offered by fenesta. Its one of the best upvc window making company. Thanks to fenesta raipur and Mr.prakash

Nimesh Kher 
09 Jan 2019

It's great I have recently renovated my room with fenesta windows really mind blowing.

Rakesh Baweja
09 Jan 2019

Happy with the team and services