How To: Creating Your Own Reading Nook Jan 10, 2016 By &nbspFenesta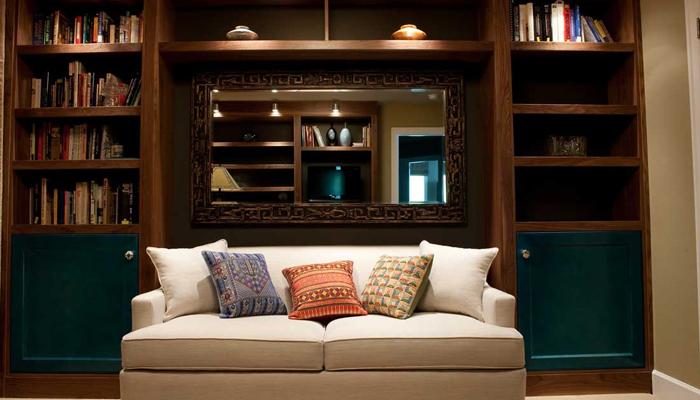 For the book lovers and readers, there is no better place in the world than a quiet corner in the home where they can curl up with a book and a hot drink. No library or outside space in the world can compete with a reading nook right in the privacy of ones home. Also, once a space like this is created it can be used as a quiet corner not just for reading but also to spend some quality quiet time doing other things such as listening to music. There are a couple of different ways to create reading nooks in the home. One option is to go for a bay window. When it comes to window interior design, a bay window has forever been a very desirable option. The alcove that installing a bay window creates can very easily be converted into a quiet reading corner in the house. Once you have chosen where the uPVC windows is going to go into the house and gotten one installed, get a platform installed to create a seating space. Fill this area up with comfortable cushions and upholstery to create a plush inviting corner. If you can find a spot with a good view, it is going to be an added advantage. Interior window design magazines and resources are full of smart and creative ideas to decorate and put together the best possible bay window corners. Alternatively, just look for a spot near a window in the home, get yourself some comfortable seating such as a rocking chair or a bean bag, a good lamp or light installed and some throws if it's winter. Place these strategically around the space you have and easily enough you have your reading nook to enjoy. Looking for interior window design resources for inspiration on a reading nook? Search the web or go through decor magazines today and start work of creating one today!

Sahil Ahuja
09 Jan 2019

Good product and awesome team.

Anil Singhal
09 Jan 2019

Happy with the quality and service Team

Subha Singh
09 Jan 2019

I like the service offered by fenesta. Its one of the best upvc window making company. Thanks to fenesta raipur and Mr.prakash

Nimesh Kher 
09 Jan 2019

It's great I have recently renovated my room with fenesta windows really mind blowing.

Rakesh Baweja
09 Jan 2019

Happy with the team and services