Can Casement Windows Work For Bedrooms? Jan 10, 2016 By &nbspFenesta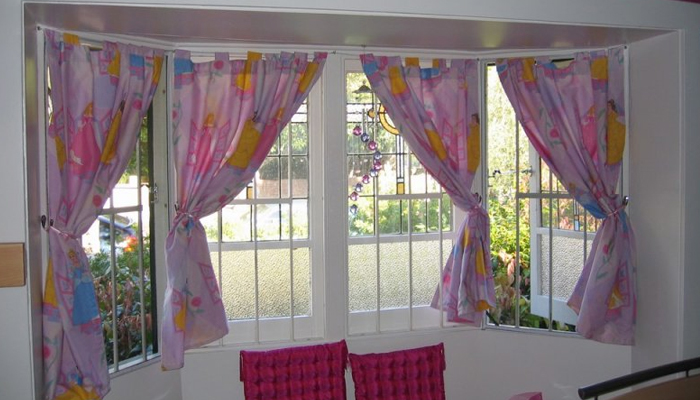 Casement windows have for long been a popular window option for the home. Typically speaking this kind of window is installed in one solid piece and the sashes usually crank outside. When we talk about bedroom interior design and whether casement windows work in bedrooms, it is difficult to come up with one straight answer. On the face of it, there is no reason why casement windows cannot be installed in a bedroom. If one goes through any resource for bedroom interior design, casement windows can very much be a part of it. Only thing is, before they are installed there are certain factors that should be considered. For example, when it comes to cleaning, double hung windows are easier to clean and maintain. Also, with casement windows, one cannot open the window just an inch or two to let a little bit of fresh air in. Usually the entire window has to be opened. On the other hand, this is a really good thing from ventilation point of view. So, it really depends on what one is looking for. The other thing that works for casement windows is the look. Casement windows are usually big, open, offer a great view and allow natural light to filter in into the room. In addition to this, when it comes to energy efficiency, these uPVC windows do not fare too badly as the sash of the casement window when closed forms a seal around the entire window frame, thus reducing the air leakage. Another advantage from bedroom interior design point of view is the fact that casement windows come in a variety of finishes as well as colors and that is a big plus point. Keeping all these factors in mind, there is no reason why casement windows cannot work in a bedroom. The ultimate choice of course lies with the individual. Considering casement windows for the bedroom? Choose from the wide range available and get them installed today!

Sahil Ahuja
09 Jan 2019

Good product and awesome team.

Anil Singhal
09 Jan 2019

Happy with the quality and service Team

Subha Singh
09 Jan 2019

I like the service offered by fenesta. Its one of the best upvc window making company. Thanks to fenesta raipur and Mr.prakash

Nimesh Kher 
09 Jan 2019

It's great I have recently renovated my room with fenesta windows really mind blowing.

Rakesh Baweja
09 Jan 2019

Happy with the team and services