Do tinted windows complement modern window designs for homes? Feb 09, 2015 By &nbspFenesta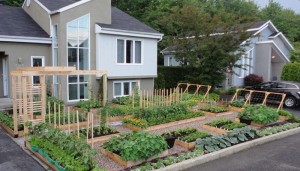 Window designs for homes can easily be enhanced with tinted glass as the latest technology offers many varieties to suit your needs. Becoming increasingly popular, tinted windows for homes are used to reduce UV rays, glare and heat besides enhancing thermal insulation and privacy.
Can Be Used With All Kinds Of Window Designs
The good news is that tinted windows now come in various colours, grades and thicknesses. They look a lot more discreet than they did a few decades ago and beautifully complement all window designs for homes. casement windows, sliding windows or any other kind. Depending on the architecture or style of your living space, you can choose window designs for homes with different types of tinted glass treated with solar control or ceramic or metallic window films. Some tinted windows can even give the effect of etched glass, giving you a lot of room to play around with aesthetics.
They're Cost Effective Too
Not only do they complement the aesthetics of all window designs for homes, they`re practical too. They help to maintain cooler inside temperatures, helping your room to cool faster. You A/C only becomes more effective and you can save on those energy bills.
Keep the Inside of Your Home Safe
Tinted windows are great for enhancing privacy and keeping intruding eyes out. Tinted glass also protects the furniture, carpets and other decorative objects which are in the direct path of the light. They also keep you safe by cutting out harmful UV and infrared rays.
Some varieties of tinted glass even offer protection from break-ins by impeding quick entry through doors and windows.
However, the most important advantage might just be additional savings on your energy costs; and it doesn`t hurt that they`re good for the environment as well.
To keep things more personal and reflect your own style, you can opt for tinted glass, which safeguards your home`s safety and security.

Sahil Ahuja
09 Jan 2019

Good product and awesome team.

Anil Singhal
09 Jan 2019

Happy with the quality and service Team

Subha Singh
09 Jan 2019

I like the service offered by fenesta. Its one of the best upvc window making company. Thanks to fenesta raipur and Mr.prakash

Nimesh Kher 
09 Jan 2019

It's great I have recently renovated my room with fenesta windows really mind blowing.

Rakesh Baweja
09 Jan 2019

Happy with the team and services