Design Ideas: How to Create a Mosaic Backsplash at Home Jan 10, 2016 By &nbspFenesta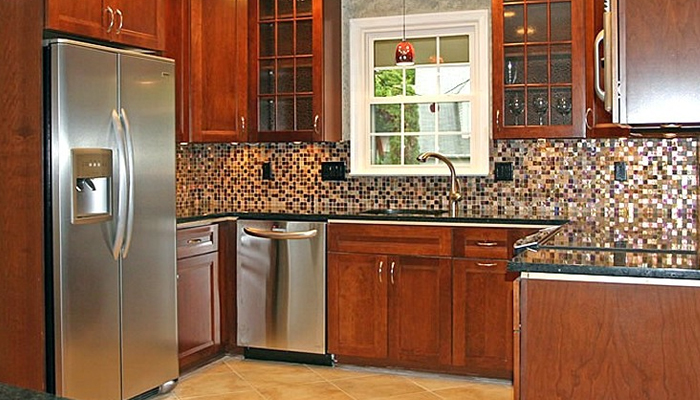 At a time when DIY ideas can help you create almost anything at home and at the same time are light on your pocket, give your kitchen a makeover as well. Mosaic backsplashes look beautiful and are part of many interior home design plans, but if you wish to do it yourself, here is the way: The easy way to do it (in case you do not wish to sit and cut all the pieces) is by removing the existing tiles and replacing them with the tiles of the color you wish to have. First step is to select the design you want for the backsplash and then get the tiles accordingly. Once you have the tiles in place, lay out one type of tile mats according to the size of the backsplash. You can use a fold out card table. Then use the other tiles and set them in a pattern trying to make the design you wanted. Once you have the design in place, take the tiles off and make marks with the pointer on the other tile mats, so that you know where you need to place the other tiles, so that the design in visible. Once all the markings are done, replace the tiles and stick them glue. Then just fix the designed mat on the backsplash area and you are done. Get your very own mosaic design by just applying these simple tips and not just have your own customized design in the kitchen, but all in your budget.

Sahil Ahuja
09 Jan 2019

Good product and awesome team.

Anil Singhal
09 Jan 2019

Happy with the quality and service Team

Subha Singh
09 Jan 2019

I like the service offered by fenesta. Its one of the best upvc window making company. Thanks to fenesta raipur and Mr.prakash

Nimesh Kher 
09 Jan 2019

It's great I have recently renovated my room with fenesta windows really mind blowing.

Rakesh Baweja
09 Jan 2019

Happy with the team and services