Design Ideas: How Do You Use White In Living Spaces? Jan 10, 2016 By &nbspFenesta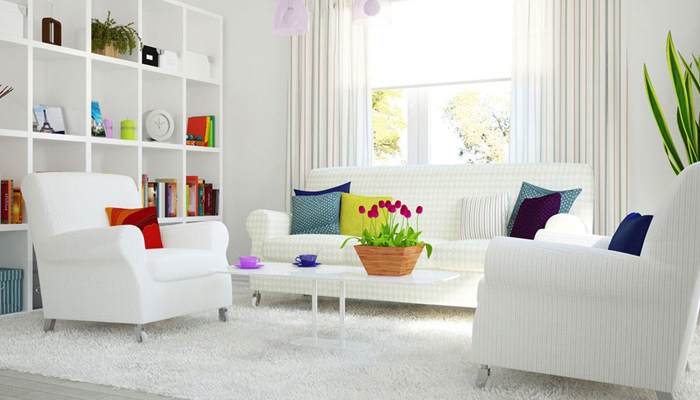 When it comes to decorating with white, a number of people are vary of using the color because of the challenges it presents. These could be anything from feeling that it looks too bland and plain to the fact that white requires a lot of maintenance. While one has to agree with the maintenance part to a certain extent, the other bit can be a little overrated. White living spaces, if done up properly can look really good and serene. Just by adding a little bit of color here and there, a lovely look can be achieved. White can be matched with almost anything. Whether it is a customizable uPVC windows that comes in a number of colors or a glass door, white fits the bill everywhere. Here are a few visual ideas on how white can be incorporated into a living space: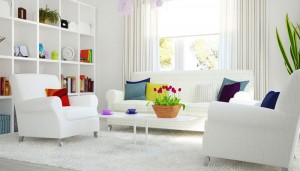 Like in the picture above, white furniture pieces in different styles matched with white linen and some green thrown in can create a pleasing, serene look. The window in the picture might not be a UPVC window, but if you consult with any UPVC window company or supplier they will advice that a great window option can be matched with this kind of look.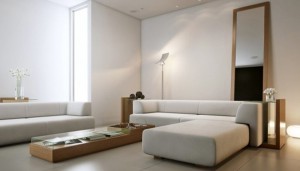 Another great way of using white in the living space is to not go all out and maybe use it on the couch as shown in the picture. The big plush sofa adds a major dash of white space to the living room decor but at the same tim These days white is being used more and more in contemporary decor. One of the reasons for this is the fact that it simplistic yet it brings a kind of elegance to a room. For people who like the minimalistic look, this is ideal. The easiest thing is to pair white with a little bit of color and come up with a living room that you will love and enjoy for a long time to come. Convinced yet? Start work on a white living room and create a serene, peaceful space for yourself today!

Sahil Ahuja
09 Jan 2019

Good product and awesome team.

Anil Singhal
09 Jan 2019

Happy with the quality and service Team

Subha Singh
09 Jan 2019

I like the service offered by fenesta. Its one of the best upvc window making company. Thanks to fenesta raipur and Mr.prakash

Nimesh Kher 
09 Jan 2019

It's great I have recently renovated my room with fenesta windows really mind blowing.

Rakesh Baweja
09 Jan 2019

Happy with the team and services