Painted Flooring Ideas For Your Kitchen Jan 10, 2016 By &nbspFenesta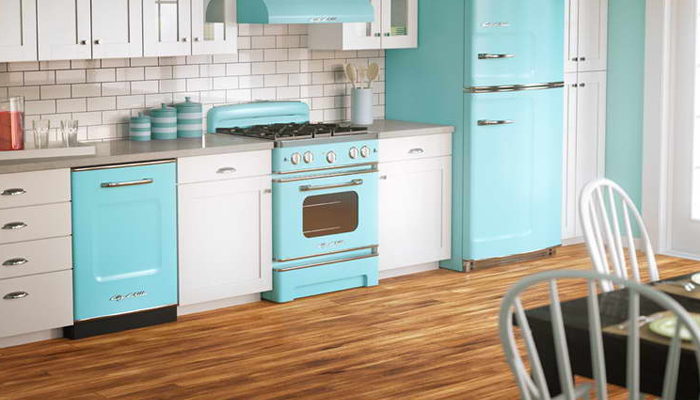 So, your kitchen looks great but your kitchen flooring leaves a lot to be desired. Well, help is at home. If you are really interested in sprucing up your kitchen there are flooring designs that you can emulate to achieve a look that will make you happy. One of the best ways to enliven your kitchen floor is to incorporate smart designer painted flooring ideas. Painted flooring designs are available aplenty and what you choose and go for depends entirely on your style preference, needs and budget. While glass flooring is also becoming popular these days, it may not exactly be practical for a kitchen. In saying so, if one is looking for a technologically advanced, highly modern kitchen, glass flooring can also be an option. Coming back however to painted floor ideas, here are a few design options to consider: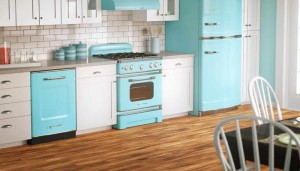 One of the best ways to bring your floors to life is to do them up in a bold diamond pattern. Flooring designs with big patterns create a dramatic effect and a great option for a bigger sized kitchen.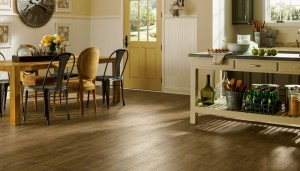 A pattern as shown in the picture above is another good option. This kind of design with a painted border is good for a kitchen that is slightly smaller in size. The centre motif can be of any shape and size too can be adjusted depending upon space.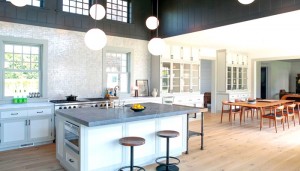 Also, you can go for stripes. In stripes too there are unlimited options. There can be bold stripes in two colors as shown in the picture or even smaller and thinner stripes in on consistent color. What you choose will depend upon what look you are trying to achieve. A beautiful kitchen is every home owners pride. Adding a few touches here and there can really help you achieve a kitchen that will bring you a lot of joy and satisfaction. Looking to do you your kitchen floor? Get inspired by these ideas above and start on your project today itself!

Sahil Ahuja
09 Jan 2019

Good product and awesome team.

Anil Singhal
09 Jan 2019

Happy with the quality and service Team

Subha Singh
09 Jan 2019

I like the service offered by fenesta. Its one of the best upvc window making company. Thanks to fenesta raipur and Mr.prakash

Nimesh Kher 
09 Jan 2019

It's great I have recently renovated my room with fenesta windows really mind blowing.

Rakesh Baweja
09 Jan 2019

Happy with the team and services