Creating The Clean Contemporary Decor For Your Bedroom Nov 09, 2015 By &nbspFenesta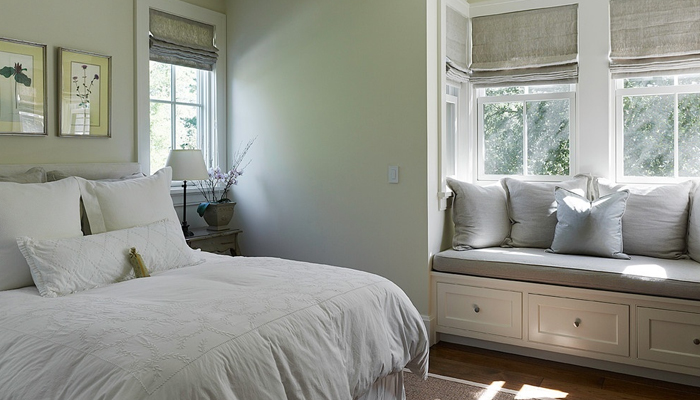 When it comes to home decor, contemporary is the way to go nowadays. While how one chooses to decorate their home is a matter a personal choice, for the most part, you cannot go wrong with the modern, minimalistic look that is a characterizes contemporary style. The popularity of clean, simplistic decor is due to many reasons. For one, they just look extremely stylish. Contemporary design is based more on unique ideas as opposed to heavy furniture and the beauty lies in the execution of the idea. Also, in today`s rushed times, it`s great to have a maintenance free window or a maintenance free floor, that does not take too much time to clean up. Here are some ideas on how to create clean, modern looks for the bedroom and make the room a focal point of the house: While some people might like bay windows for bedroom, if you do not have such space or have a low ceiling, a great option is to go for a striking combination that isn`t too color heavy. Choosing two contrasting colors and just playing around with as shown in the picture can create stunning results. Another classic combination is the black and white look with red thrown for good measure. The white drapes and the light cream-colored walls add to the clean look and overall create a sense of space and modernity. Here again, the use of a wrought iron bed helps to keep the small room from looking too small. Lightweight furniture and other things like having a maintenance free uPVC windows in the room can help complete the minimalistic look effectively. If one browses through any home decor magazine, the number of ideas available is huge and there is something to suit all tastes and requirements. Whether you want bay windows for your bedroom, ideas for decorating small spaces or just options for mixing colors, it`s all there, ready to be used. Want to create a great modern bedroom? Use these ideas above as inspiration and come up with your own style statement today!

Sahil Ahuja
09 Jan 2019

Good product and awesome team.

Anil Singhal
09 Jan 2019

Happy with the quality and service Team

Subha Singh
09 Jan 2019

I like the service offered by fenesta. Its one of the best upvc window making company. Thanks to fenesta raipur and Mr.prakash

Nimesh Kher 
09 Jan 2019

It's great I have recently renovated my room with fenesta windows really mind blowing.

Rakesh Baweja
09 Jan 2019

Happy with the team and services