Baby Room Design Ideas Nov 08, 2015 By &nbspFenesta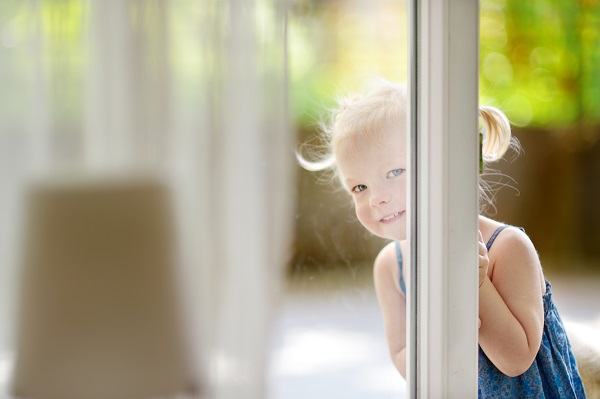 Doing up your baby`s room is almost as exciting as the idea of the little one arriving. Here are a few baby room decorating ideas that will make the nursery a little haven for your tiny tot: Furniture
When planning furniture for your baby`s nursery, keep the basics in mind first. You`ll need a cot, a changing table and a comfortable chair to sit in. Some parents prefer to have a bed in their baby`s room. Your furniture could be simple, with little baby elements to it like knobs and decals. Or you could have furniture with motifs of teddy bears and the like carved into them. Depending on how fancy you'd like your baby`s nursery to be, you could have anything from a simple bed to one shaped like Cinderalla's carriage or a bat mobile!
Wall paint
When it comes to designing your baby`s room, don`t restrict yourself to stereotypical colours. It doesn't always have to be pink wall paint for a girl and blue for a boy. There are a host of other colours that look great for both sexes -turquoise, lime green and yellow. Accessorise with pink girlie accessories or boyish elements as the case may be, and you're set! For instance, a turquoise wall with pink 3d butterflies would look beautiful and different from the other pink 'girlie' rooms that you come across all the time. Or a cool lime green wall with yellow cars imprinted on it would look great for a little boy`s room.
Wall art and accessories
It`s a good idea to put some thought into a theme for the room and then carry it through in the form of wall art and accessories. If your theme is 'transport', then put decals of buses, trains and cars on the wall. An interesting hanging lampshade, shaped like a plane would look great with this theme. When executing a theme in a baby`s room, remember not to go overboard. Keep just 3 or 4 elements in accordance with theme - such as wall paper, cushion covers and lampshades.
Lighting
No matter how you plan to decorate your baby`s room, make sure that you have enough natural light flooding into the room. You`ll need it while changing and dressing your baby. More importantly, natural light is found to have an elevating effect on a child`s mood. So invest in a good set of windows, or if the room will allow it, then French windows.
Keep out noise and dust
An important consideration for a nursery is keeping out noise so your little one naps peacefully. Its also essential that you maintain a hygienic and dust-free environment. Opt for UPVC windows and UPVC doors to keep out noise, dust and pollution so your baby stays healthy and happy in his or her nursery.

Sahil Ahuja
09 Jan 2019

Good product and awesome team.

Anil Singhal
09 Jan 2019

Happy with the quality and service Team

Subha Singh
09 Jan 2019

I like the service offered by fenesta. Its one of the best upvc window making company. Thanks to fenesta raipur and Mr.prakash

Nimesh Kher 
09 Jan 2019

It's great I have recently renovated my room with fenesta windows really mind blowing.

Rakesh Baweja
09 Jan 2019

Happy with the team and services