How to get creative with Interior Doors Jun 08, 2015 By &nbspFenesta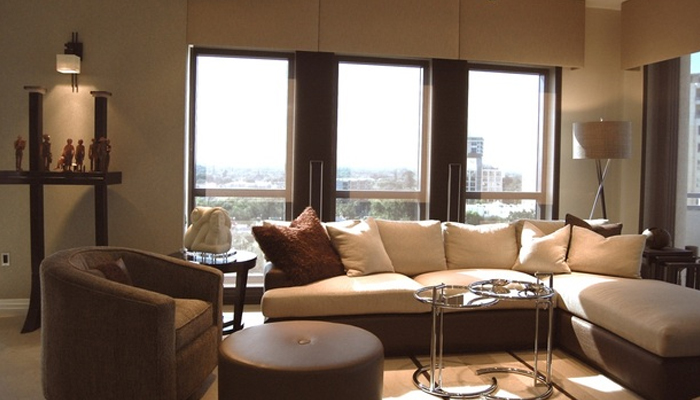 When it comes to the humble door, you don`t have to stick with the same old options you see everywhere. Even your interior doors can be played up or down depending on your personal style and there is loads of fun to be had with them. Here are a few ways you can get creative with your doors. 1. Experiment with different materials This means UPVC, wood, laquer, glass, laminate, steel, you name it and the market has it. You can even use combinations of these materials to come up with a beautiful looking door. For instance, to add instant oomph to your home, combine a teak door with white laquer. You can also use UPVC if you want your doors to look good, keep out dust and moisture and also conserve energy at the same time. 2. Pick from all the different kinds of doors India has to offer The Indian market is flooded with different kinds of doors. Choose from regular doors, sliding doors, folding sliding doors, bi-folding doors etc. Many good brands now manufacture these doors and will custom fit them for you. So if you have space constraints or want to make the most of a beautiful view, consider getting sliding doors or French doors respectively. 3. Decorate them Decorate doors with your stamp of individuality. For instance, a door for a child`s room could be decorated with beautiful decals. If you`re good with art, you could do a stained glass painting on a glass door. You could also carve these doors with your favourite motif. 4. Accessories Don`t limit yourself only to the door, get creative with accessories too. You could buy a beautiful, majestic-looking brass handle for your main door, a minimalist steel one for your contemporary living room or a fun, animal-shaped one for your child`s room. Who says doors have to be boring?

Sahil Ahuja
09 Jan 2019

Good product and awesome team.

Anil Singhal
09 Jan 2019

Happy with the quality and service Team

Subha Singh
09 Jan 2019

I like the service offered by fenesta. Its one of the best upvc window making company. Thanks to fenesta raipur and Mr.prakash

Nimesh Kher 
09 Jan 2019

It's great I have recently renovated my room with fenesta windows really mind blowing.

Rakesh Baweja
09 Jan 2019

Happy with the team and services